First picking of purple sprouted broccoli on the allotment
Some lovely sunny days this week as work continued on basic maintenance with putting in new posts for the soft fruit where the willow windbreak was taken down. Other work was done on the high raised bed where the boards were rotten so the whole bed has been taken down. It was put up as a demonstration of the possibilities of raised bed gardening but for us onsite once a week, watering was a problem – the vegetables did not do well, and only some herbs managed to survive in it.
The remaining onion sets and this year's garlic – Solent Wight – were planted and we had another bonfire – still one more to go but getting plenty of ash to spread around the fruit. The bed for our usual display of beautiful sweet peas was dug over with the green manure dug in.
At home, the broad bean seeds were planted in pots to give them a head start.
Next week we shall put in the early potatoes – a couple of weeks before my father used to plant his but climate change has definitely extended the growing season. The bed has been covered with plastic to dry off the soil a little and warm it up.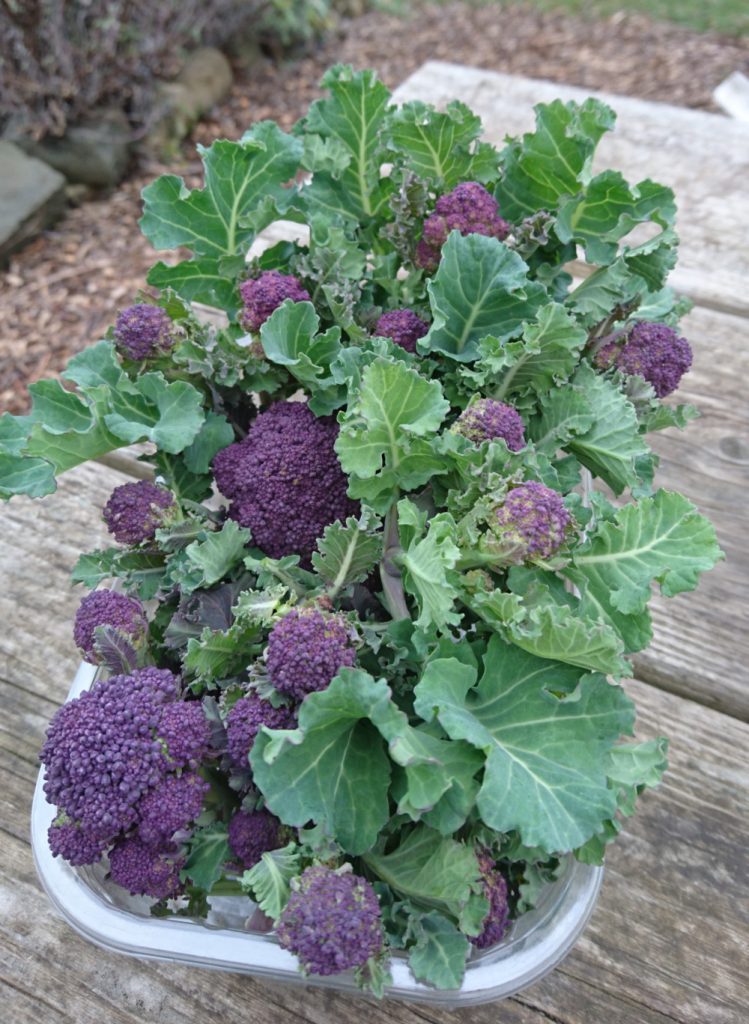 And we had the first picking of the purple sprouting broccoli.
The longer days are really showing with the greening of the fruit and the flowers already on the honeyberries. All the daffodils are in bloom and some of the early tulips .
Jobs for next week
Another bonfire
Plant the early potatoes
Prepare the carrot trenches
Keep the hoe going