Soon be time for the virtual show
Things are hotting up in George's garden and many of his bulbs are now in flower and awaiting entry to the Caley's Virtual Spring Show at the end of the month.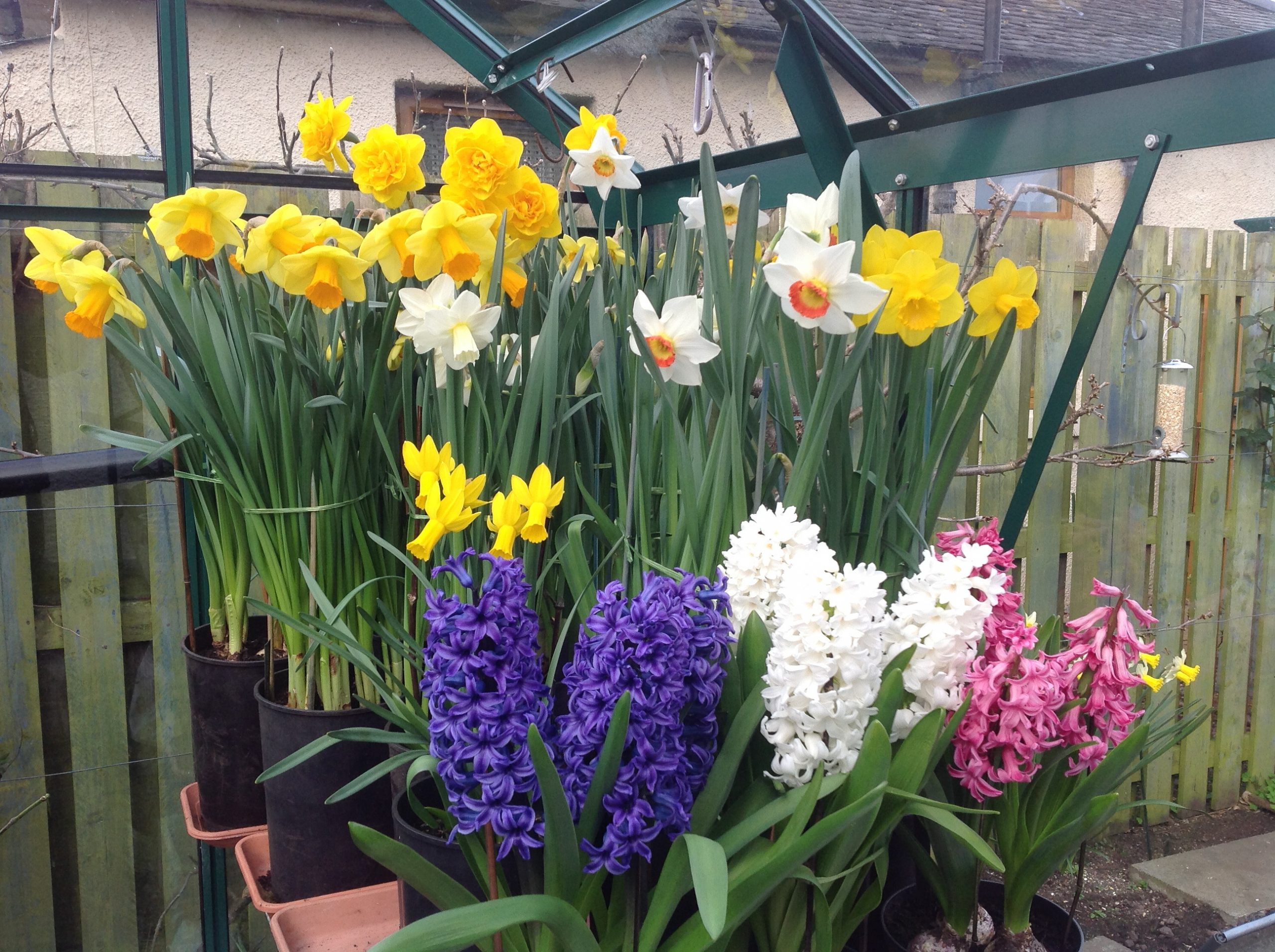 Because of the extra sunshine last week the flower buds in the pot of 'Candela' Tulips are quite far advanced. It will need to be put in a cool shaded spot just to hold it back a bit more.  The pot of 'Arelston' has put up some good flowers and will also be put somewhere out of direct sunshine to hold it back too. Meanwhile the flowers on the pot of 'Jan Bos' Hyacinths are fully open and have had to be staked. It now needs to be kept out of the sun as well.
The pot of Narcissus 'Fairy Island' needs a bit more sunshine and water to bring it into flower but with just over a week to go until the Show it should make it in time. The pot of 'American Heritage ' with its rogue bulb is showing good colour and will be out in time as will the pot of the double daffodil 'Angkor'.
Meanwhile the two pots of Scamp Challenge Narcissus are still neck and neck, just about to open and reveal their true colours but which pot will produce the best bloom??
Exciting stuff.   Keep watering and feeding your pots and speed their opening by putting them in the the sunshine or hold them back by sitting them in a shaded corner. There are some strong winds forecast for later this week so get ready to move your pots to a sheltered spot out of the worst of the wind.
Happy Pottering:  George
Message from Pam (Spring Show Co-ordinator):  The schedules for the virtual shows can be found here. We will endeavor to include all images entered into the show, and  whilst we will not be judging entries we may select images to produce a video or videos of highlights from the show.  Any questions email springshow@rchs.co.uk