It is nearly show time!
For virtual shows you have a little more flexibility than a real show as photographs for the first schedule, which focuses on Daffodils, Tulips and Hyacinths, with just one or two other classes, can be taken between 28th March and 2nd April.
So George has been reviewing his workshop pots.  Watch the video here: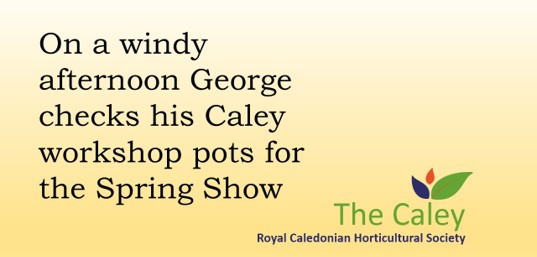 I know from other Caley members that they are really pleased with the workshop flowers this year, but remember the show is not just about the workshop pots. George and others will be looking at all their flowers.   So remember to check out the schedule.
Enjoy!
After you have entered your entries next week, why not look at the second show schedule.  Note: Photographs for the second schedule should be taken between 3rd and 9th of April 2021.  (We staggered the entry dates so you would have time to prepare and take photographs!) The second schedule is here.