George's last blog before the show
This is the last of this years bulb logs. It does not seem possible that it is already SHOW TIME.  The Caley Spring Show is this weekend and so my posts this week are of a general nature.
The overnight hail and wind on Wednesday night did not do some of my flowers any favours, but fingers crossed there are some reasonable entries for the show.
The pots of Hyacinths and tulip have managed to stay in reasonably good order and the hyacinths will at least fill the marquee with their heady scent. My cultivars are Carnegie, City of Haarlem, Miss Saigon and Sky Jacket.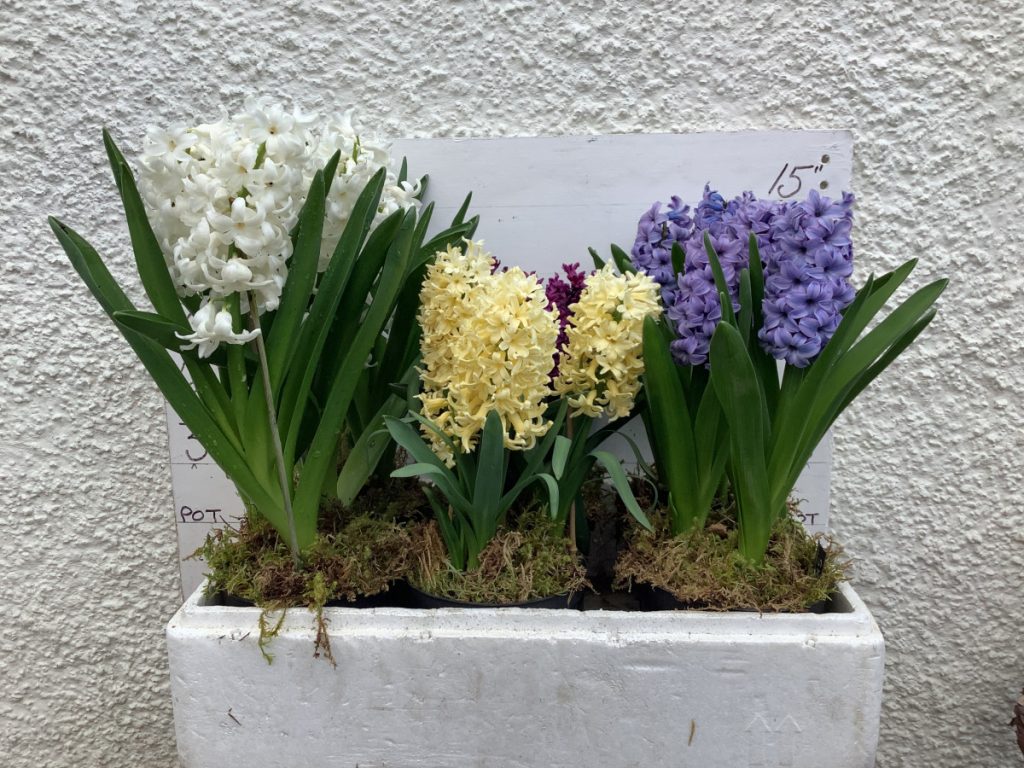 The pots of Caley daffodils are looking in reasonable order even if they are slightly taller than I would have wished. The varieties are, FireFox, Lancaster, Cameo Frills, Jersey Roundabout and Eastbrook Sunrise.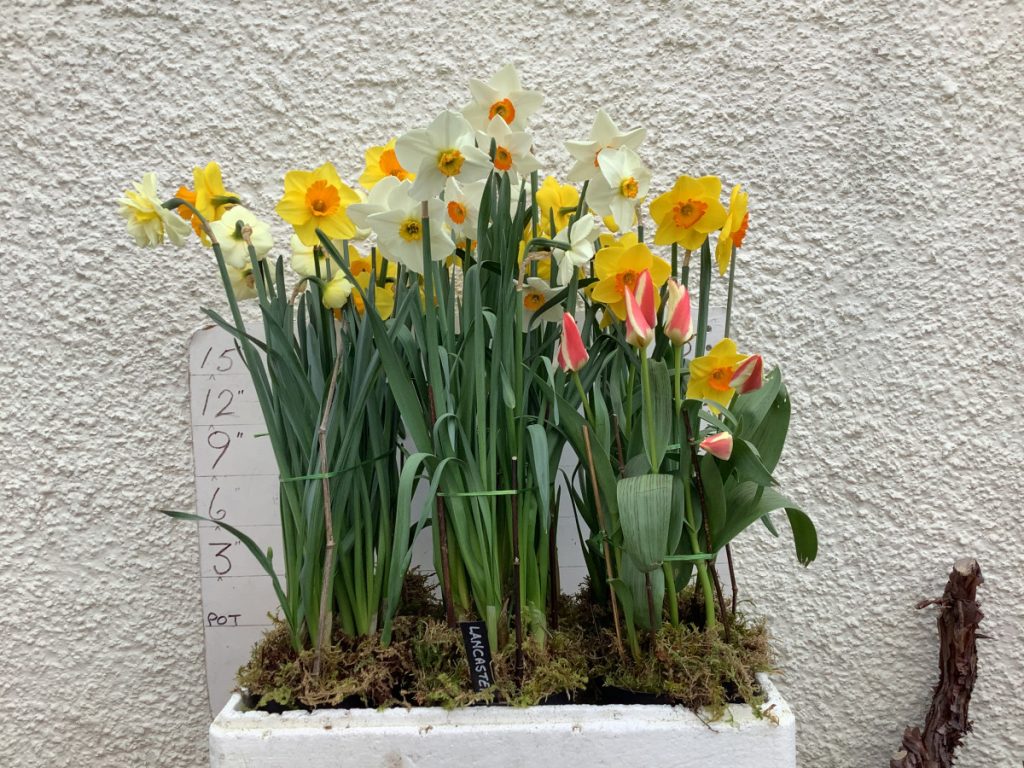 The flowers for the cut flower section have all been cut and the final selections will be done on Friday.
It is starting to get exciting now.
See you all at the Show.
George