It is show time but is it Spring?
The last few days has seen some very cold weather, even snow, for some of us – and not just in the north of Scotland.  Cold snaps are not unheard of at this time of year, but are perhaps unwelcome.
Last week we shared the two Virtual Bulb Show reports for daffodils, hyacinths and tulips.  But what happens if you did not plant your bulbs in a way that fits the criteria set out in the schedule but you want to take part! Millport Care Centre group, adults with learning disabilities, found itself in just this position.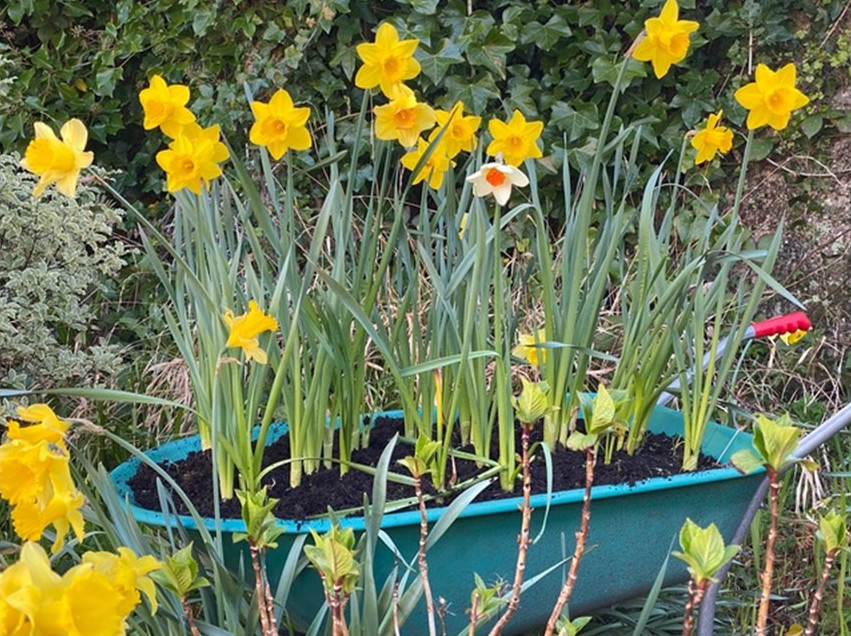 Thanks to them, it has got us thinking ahead to next year already.
Whilst we hope we will be able to hold a 'real' non-virtual show next year, we realise that virtual shows can offer greater scope for people to participate from different parts of Scotland.  We also know that we have participating Grow & Learn groups across Scotland and we propose to have a virtual show that covers this and similar groups.  So watch this space and get inspired.
Thank you Millport.
We still have one more report to share from this year's virtual show.  So keep your eyes open for the alpine and woodland plants which will soon be on-line.