Last crop planted at the Allotment for this year.
Thursday saw the last planting of the year, with the autumn onion sets being put in, variety Senshyu Yellow. These will settle in and grow away next year to give an early crop. The winter brassicas – sprouts and purple sprouting broccoli – are now big enough to need tied firmly to strong stakes to keep them upright in the winter winds.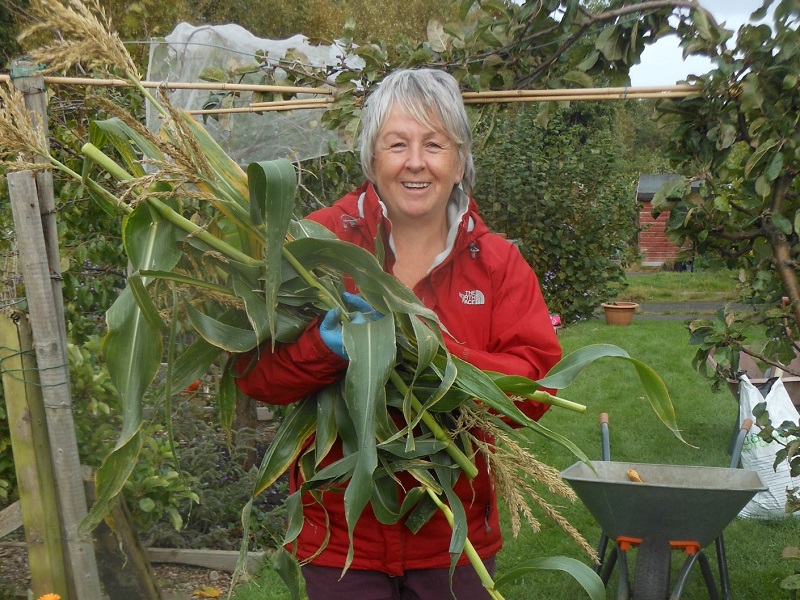 The sweetcorn is just about finished and we started to clear that bed and, with the night temperatures dropping, there will be little growth (if any) now on the courgettes so out with them too.
On the maintenance side, the posts supporting the wiring for the espalier apples have rotted and despite extra supports, strong winds keep pushing them over so this will be a priority job for us once the leaves are off the apples. The compost bin under the willows was moved over so all the bins are now in a sunny spot which will help to produce compost more quickly.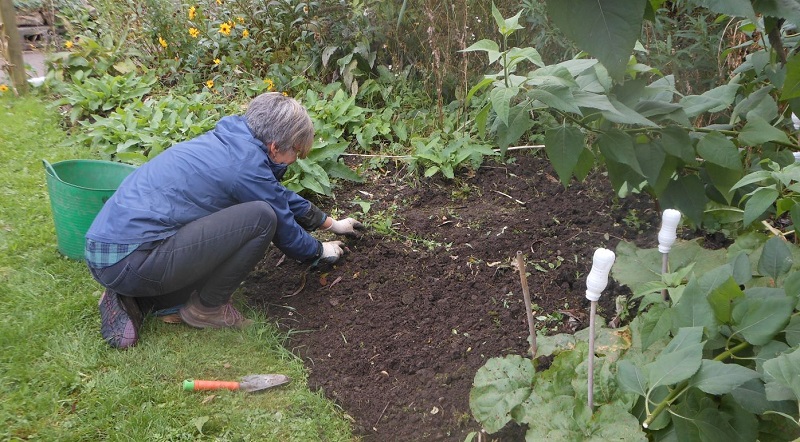 And as ever we work away at keeping the weeds at bay
Jobs for next week
Finish clearing the sweetcorn
Work on clearing the old compost bins
Check the stored fruit and veg for rot
Tie in the new growth on soft fruit