Mice and Mildew
A pleasant sunny day and good one for weeding. The digging back of the grass edges was finished and another repair to one of the raised beds done. The next couple of rows of potatoes, 'Maris Peer', were dug up and gave a good crop from the two tubers.
There was a big disappointment with the peas – the mice had been at them and every single pod was lying on the ground and the peas eaten. We had netted them against the pigeons and pheasants, but that didn't help with the mice.
Tom's show onions and leeks are doing well. They had a feed and a water and the leeks had larger collars put on to keep them as white as possible. The ordinary onions were fully pulled out and laid out in rows to catch the sun and dry off.
The courgettes were doing well, but two of the plants have suffered very badly from mildew and were dug out. Strange that the other two plants are doing better with mildew only on a couple of leaves and yet they are the same variety and were planted at the same time. Such are the joys of veg growing!
Come along to our Open Day Sunday 20 August 2pm-4pm.  There will be a Summer Fruit pruning workshop with George Anderson.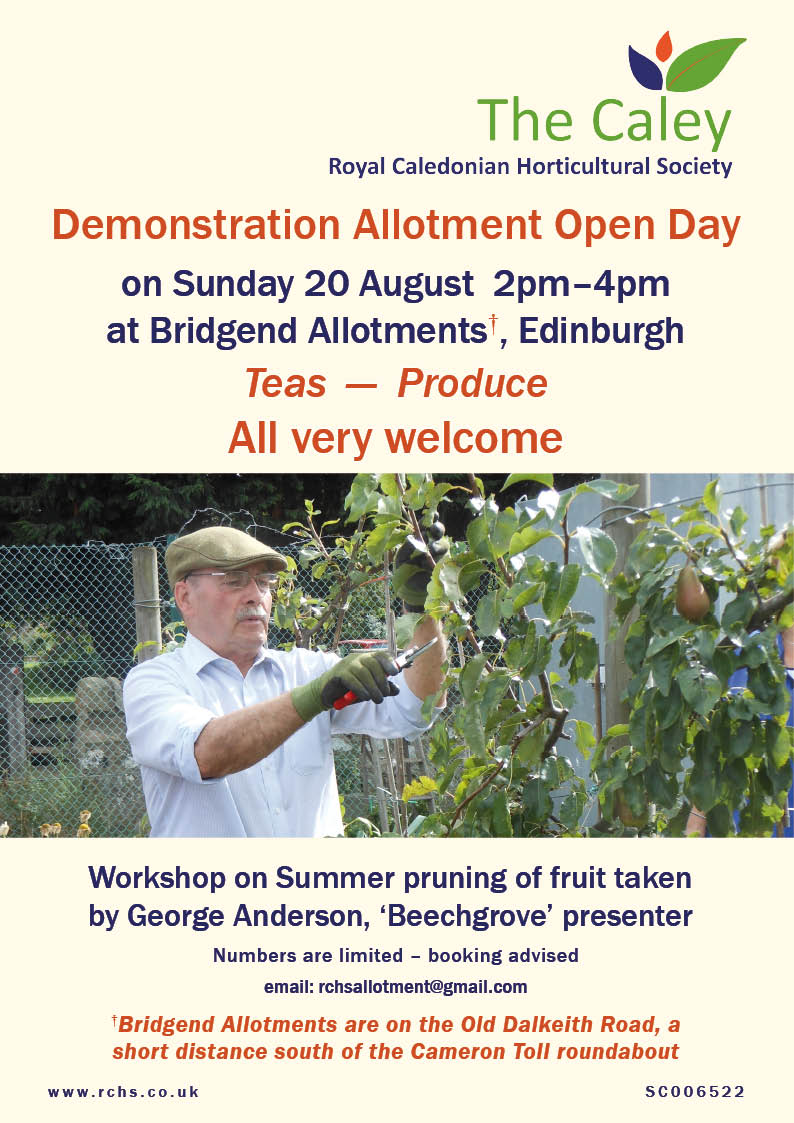 Jobs for next week
Weeding
Grass cutting
Harvesting