Still time to enjoy Spring Bulbs
Spring is definitely here.  The sun is shining and the daffodils and Tulips are in full bloom.  If you didn't manage to get to the Caley Spring Bulb Show at Saughton Park in Edinburgh on the 2nd and 3rd April – follow the link to see a short display of just some of the blooms.  https://youtu.be/B7lSQ7vkCVg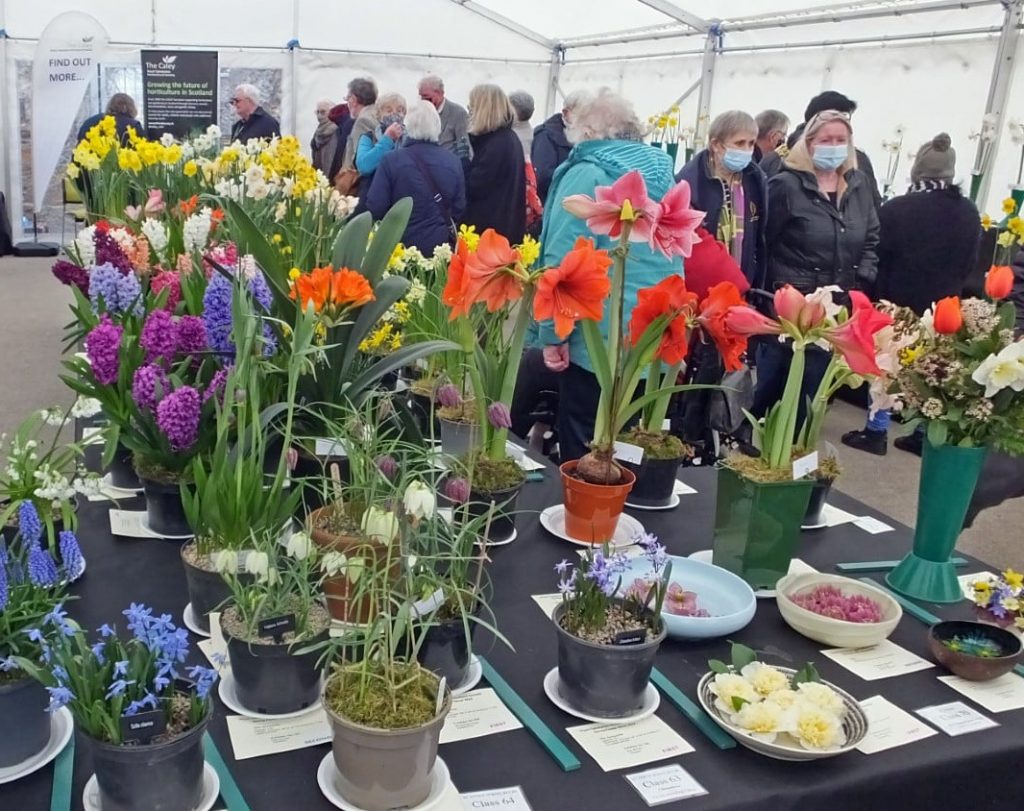 The Best Bloom in Daffodil was was Narcissus Polgooth.  A stunning division 2 daffodil raised by Ron Scamp of Quality Daffodils in Cornwall.
Don't forget, you can see George (Anderson) and Calum (Clunie) as they take part in the Caley Spring Bulb Show on Beechgrove (This week on Thursday at 8pm on BBC Scotland Channel, or BBC2 at 7:30pm on Friday, or on BBC iPlayer)
But if you live in the north of Scotland why not pop along to the Banff Spring Show on Saturday or Sunday afternoon (23rd and 24th April).   They always have a stunning display of daffodils.