Tales from the garden – April at Redcroft
A somewhat briefer blog post from Anna this month.  She is just back from holiday but wanted to get her blog out to you before I go off on holiday.  Just treat this as a taster of what you can see if you visit Anna in her garden on the 13th and 14th of May.  Anna opens her garden as part of Scotland's Garden Scheme and full details can be found on their website .
If you are going to visit Anna on the 14th of May, why not pop along to Saughton park when you are finished.  We are holding a Primula and Auricula Show in the McHattie Room.  It is always a joy to see these lovely plants in flower.
April at Redcroft
I am just back from a week away to find the garden has made good progress. These photos were all taken this morning  (Wednesday 26th April).  I hope they will tempt you to come to our garden opening on Saturday 13th and Sunday 14th May.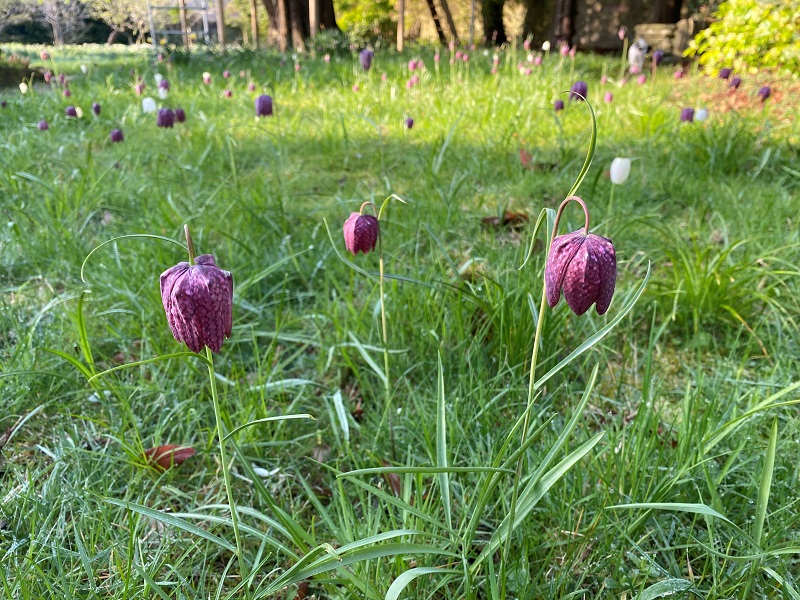 An unusually good crop of Fritillaria meleagris.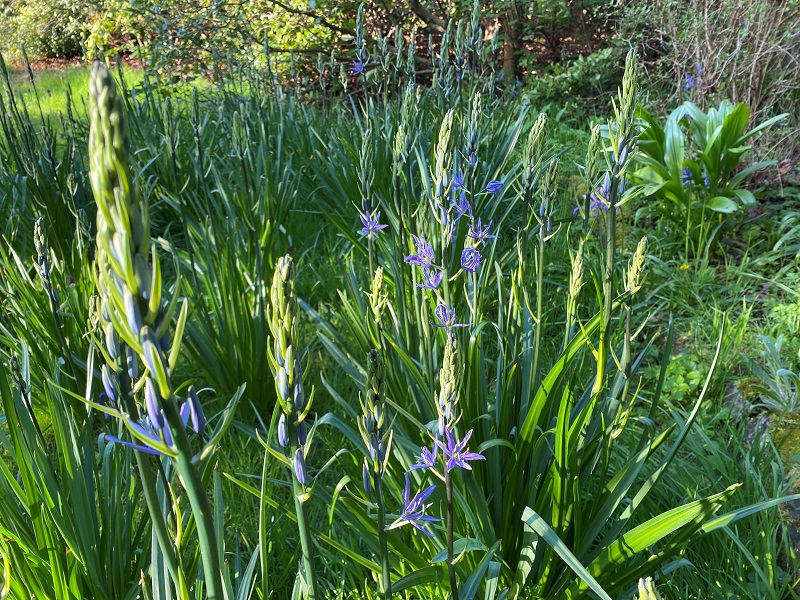 Camassia leichtlinii just getting ready.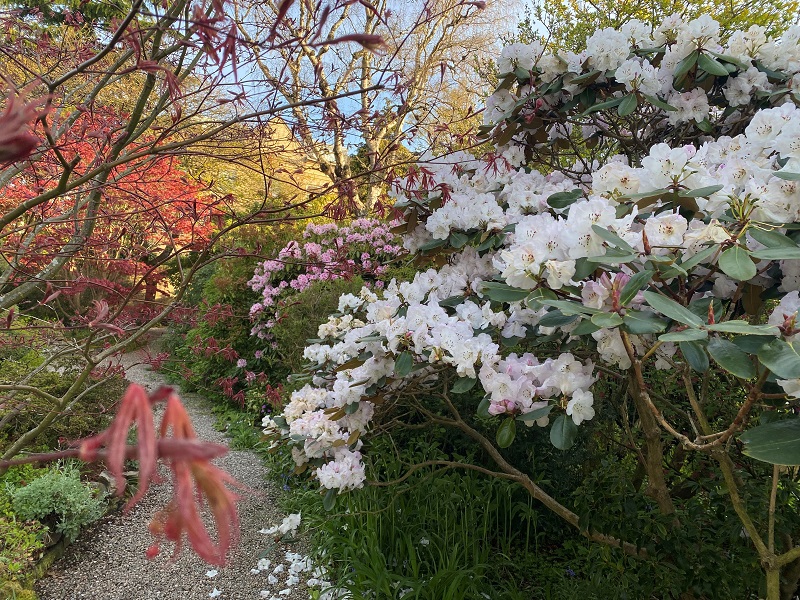 Rhododendrons: campanulatum in the foreground, 'Prince Camille de Rohan' behind.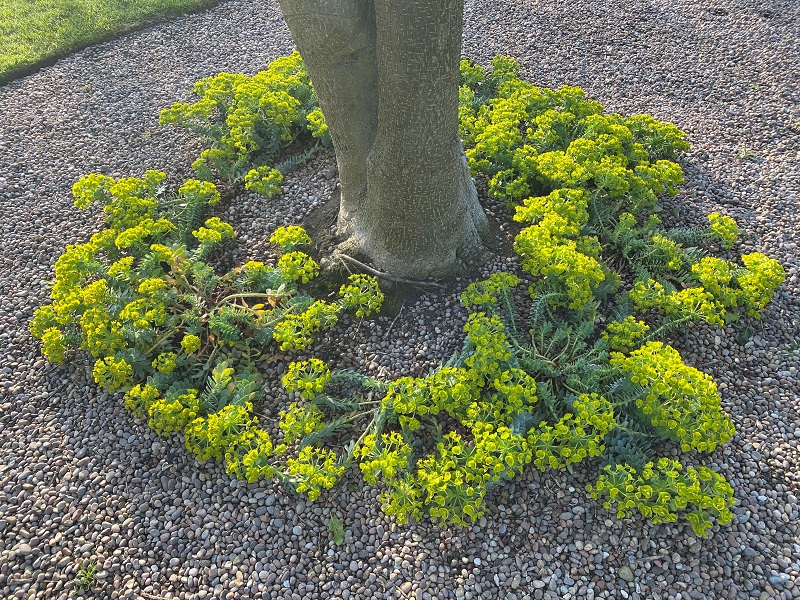 Long lasting Euphorbia myrsinitis surrounds the holly tree.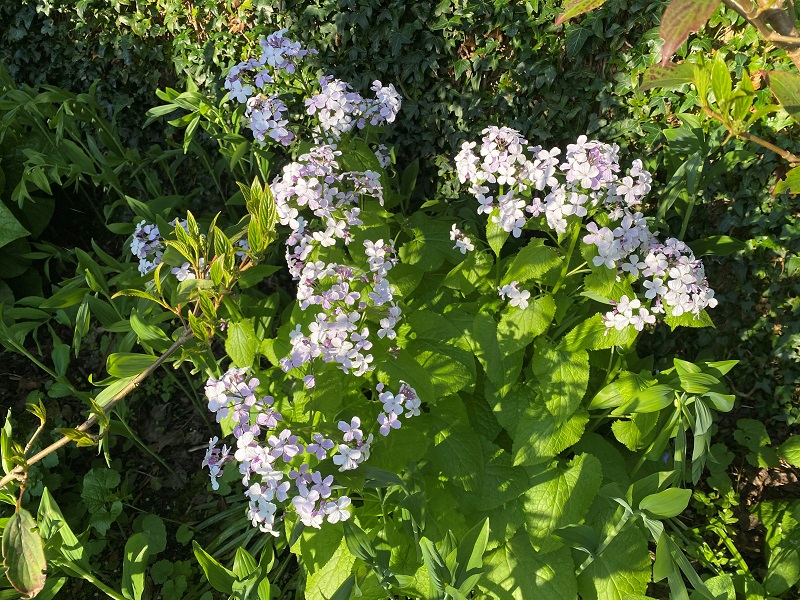 Lunaria rediviva, or perennial honesty, seeds around the garden.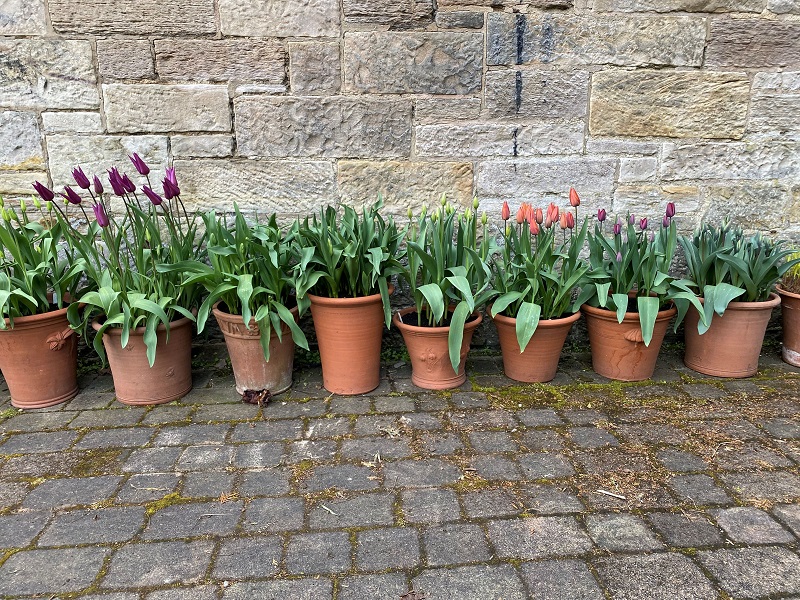 Nine pots of tulips are holding their fire for a little longer.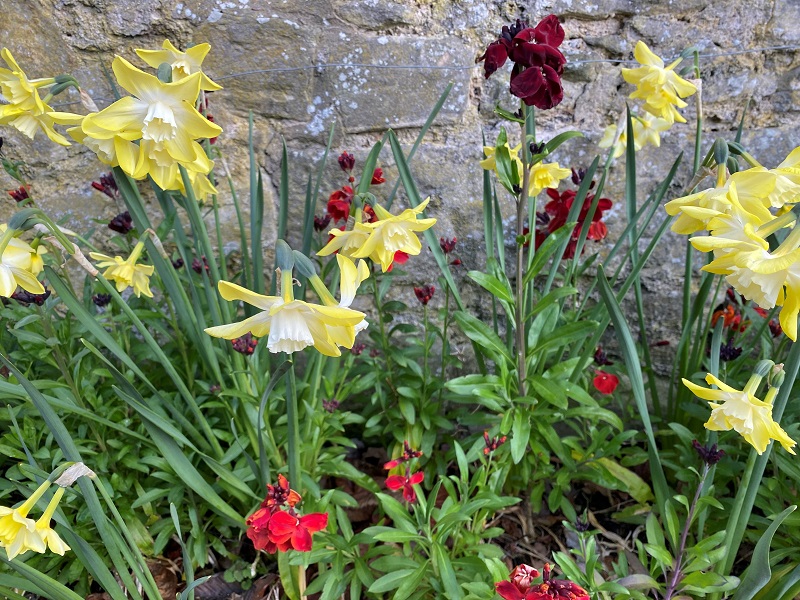 Just as you enter Narcissus 'pipit' and wallflowers greet you.
I hope to see Caley members at the opening. We have our usual bumper plant sale, tea, a brass band both days and we welcome children and dogs on leads. All details on the SGS website – scotlandsgardens.org.
Anna Buxton
26th April 2023