The Scamp challenge tips
The Scamp Challenge bulbs are not growing on as fast as George would like so this morning he brought them into his living room and sat them by the window where they will remain for a few days.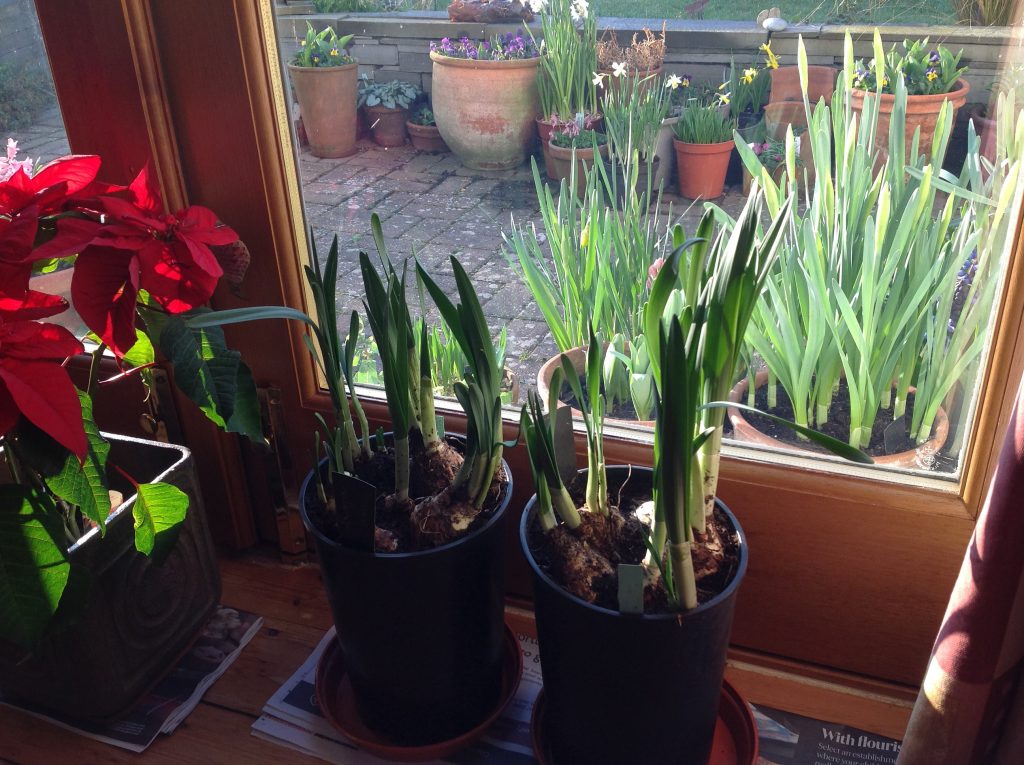 Normally they would sit inside for only a couple of days and then be returned back to the cold glasshouse or sunny corner of the garden. If your pots of Scamp Challenge bulbs are at the same stage as George's it may be worth following his example.
We will see what happens.