Allotment in the Spring sunshine
What a difference a few days of warmer weather makes to the growth on the allotment. The fruit bushes; redcurrant, saskatoon and gooseberry which we moved earlier in the year are mature plants and are making good growth. They don't seem to have suffered any setback and have started flowering.
We shall keep these watered thoughout the year though and today, once again, we had the hose out and gave everything a good soak since there has been very little rain these past couple of months and the soil is quite dry.
The last of the beds was thoroughly double dug and a good layer of leaves added to the bottom of the trench to improve soil condition and help hold the moisture over the summer.
The grass had its first cut of the season.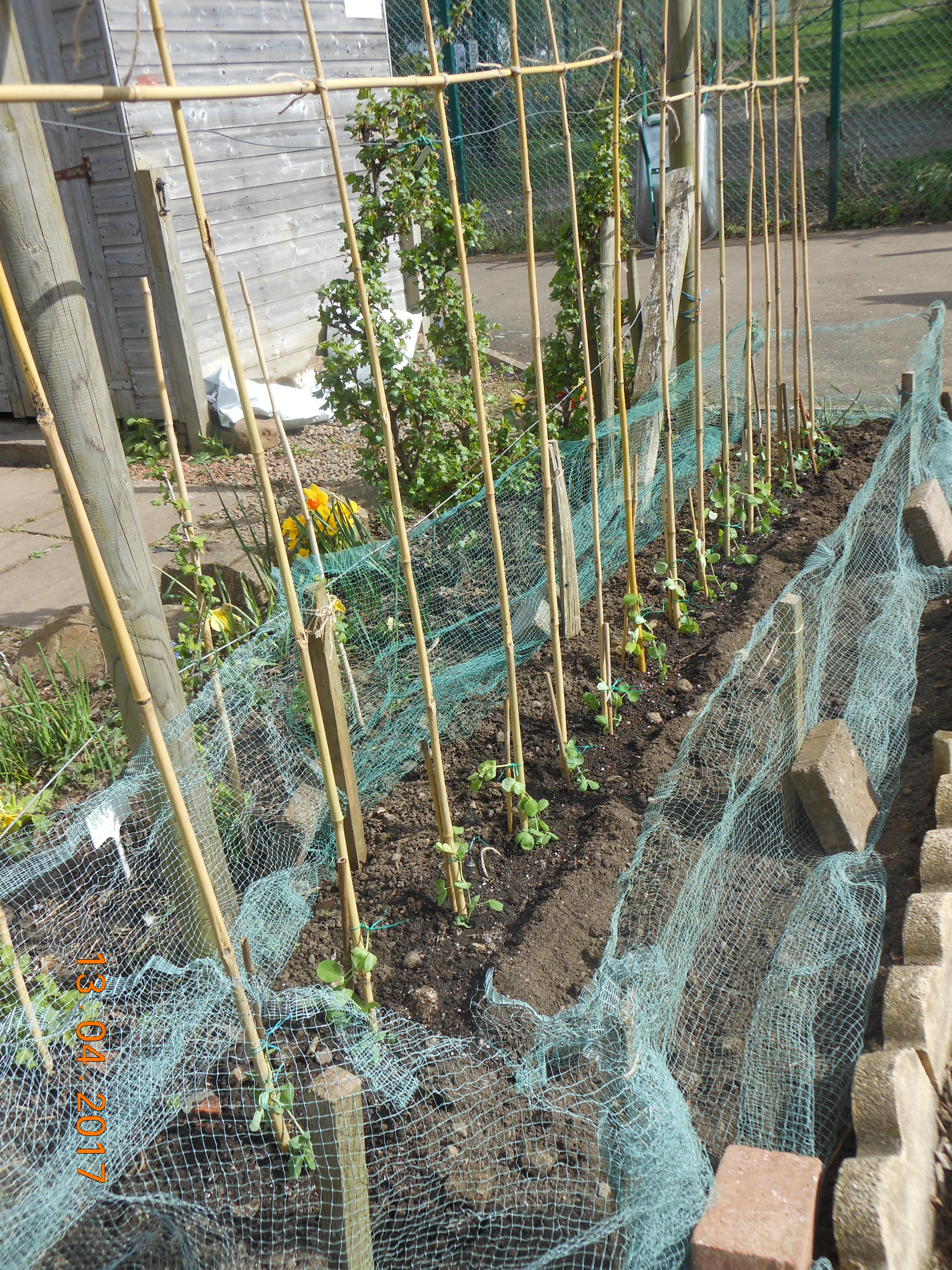 Tom's exhibition peas were planted out. Each was given its own cane and they were netted against the rabbits.
I forgot to bring out the seed potatoes so the second earlies and salad ones will be put in next week.  The main crop can wait another week.
We had the first sowing of carrots protected from the carrot root fly under the environmesh netting; 'Sugarsnax' and 'Nantes 5" beetroot 'boltardy' and 'rainbow' and purple top 'Milan' turnips. We shall do succession sowings of these over the next couple of months.
The daffodils at the allotment are outstanding this year and some were put in the Spring Show at the weekend. Unfortunately the varieties are not all known but we did win a Third for one display in the open class, possibly 'Broomhill'. The hyacinths are amazing too, looking as good as if they were newly planted bulbs and few showing signs of regression.
Open Day date for adding to your diary – Sunday 20 August 2pm-4pm
Jobs for next week
Plant the potatoes
Water all the fruit again if no decent rain
First sowing of peas
Sow winter brassicas – cabbages, broccoli, kale