Have you planted your bulbs for the Spring show yet? George has.
This is where the hopes, dreams and expectations all start.
I collected my bulbs from the Bulb Workshop at Saughton on Sunday and have potted them up and placed them in the plunge.
There are some interesting varieties for us to try this year and I particularly look forward to seeing the flowers on the Scamp Challenge bulbs. It is a new one to me.
This year the Show Schedule allows you to use either two or three litre pots for your pots of bulbs. I have stuck with two litre pots mainly because I have a good supply of them and will only grow the Scamp a challenge in three litre pots.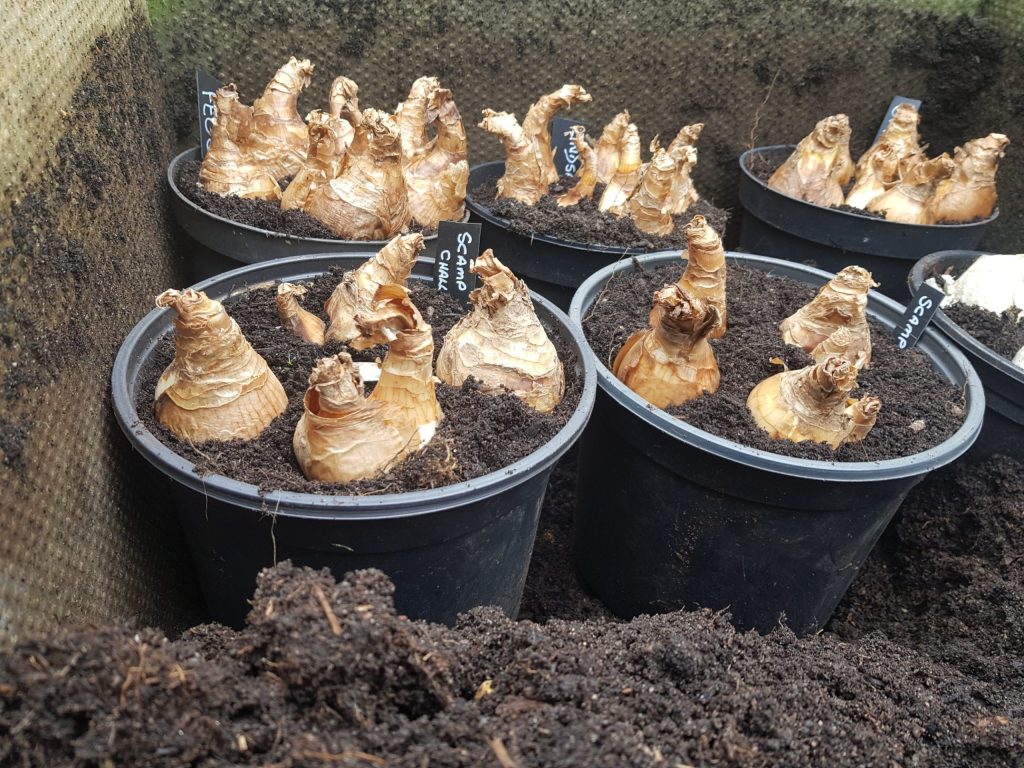 Potted up and plunged the pots will remain outside in the cold until either 25th January or 14th February when they will be lifted and brought into the cold glasshouse to start the growing process once again.