Snowdrops for the new Winter Border at Saughton
We could not have a winter border at Saughton without snowdrops.  So with thanks to Cambo in Fife and Carolside in The Borders,  Caley member Bill Tait was busy planting snowdrops and snowflakes on Friday.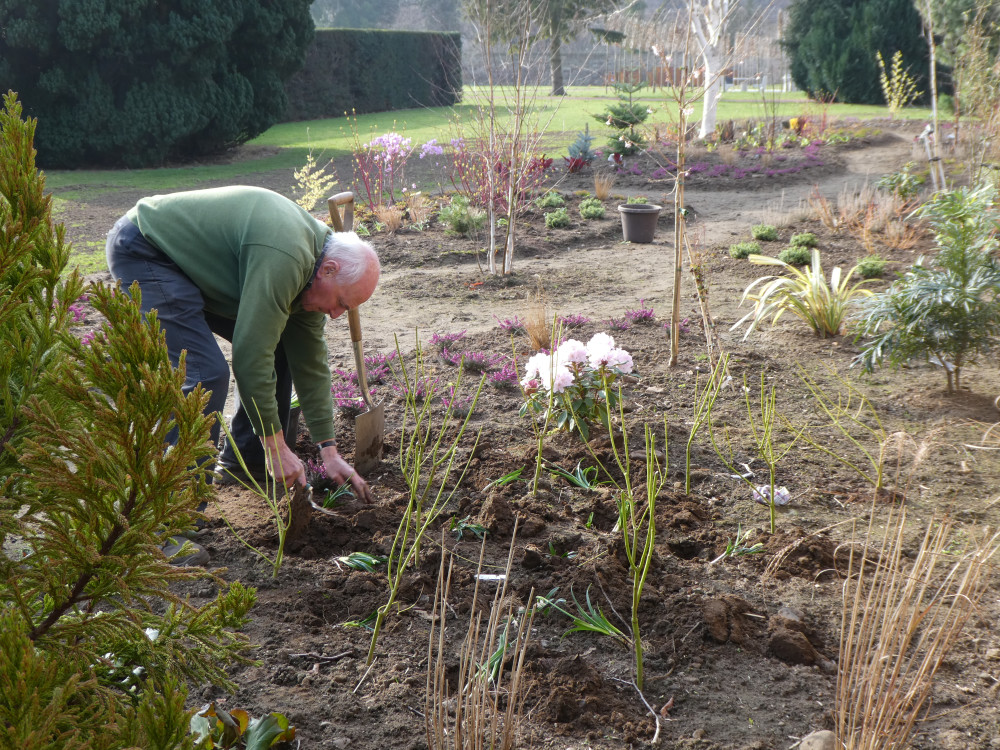 They were planted in the green in the hope they will not notice they have been moved to a new home.  Perhaps in a few years Saughton can join the ranks of gardens taking part in the Scottish Snowdrop Festival.