So far so good with George
It has been a mild winter so far this time round and it has been interesting to see how plants have responded.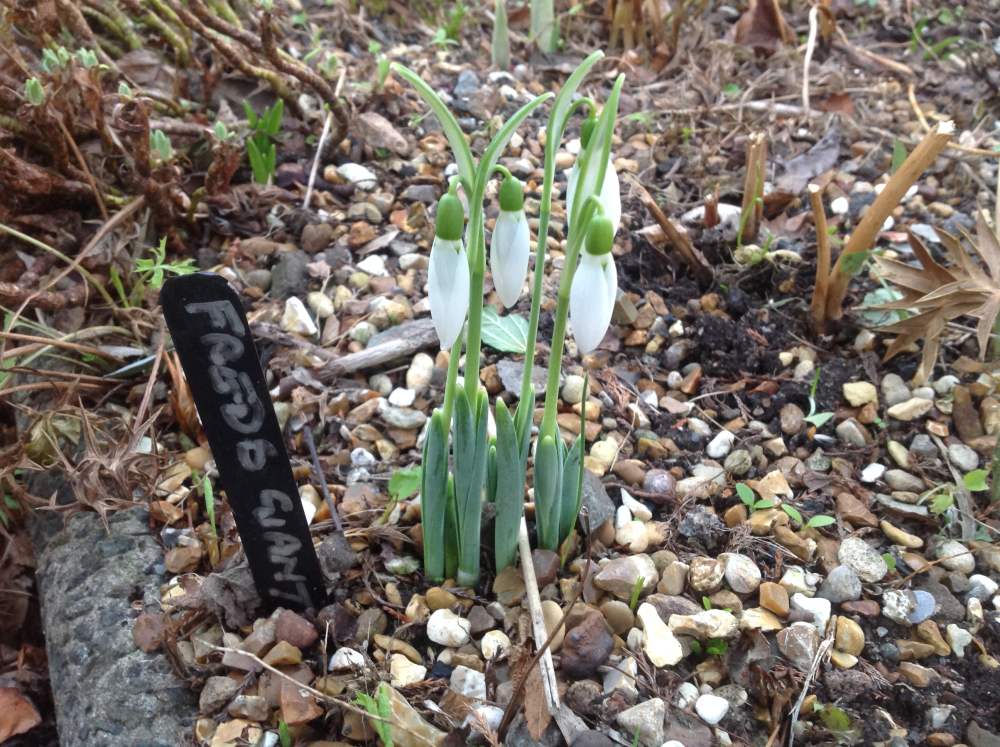 Each year about this time reports appear in the press about the early flowering of Daffodils and Snowdrops.  Many fruit plants such as blackcurrants, apples and other top fruit require between 1,000 and 1,300 accumulated hours where the temperatures fall to 7 degrees C or below.  A recent post by the RHS which appeared on social media drew my attention to the fact that Daffodils only need about 1,000 hours of temperatures below 12 degrees C to achieve their required amount of chilling. In most years that will be achieved by Xmas. The chilling prepares the bulbs for spring flowering.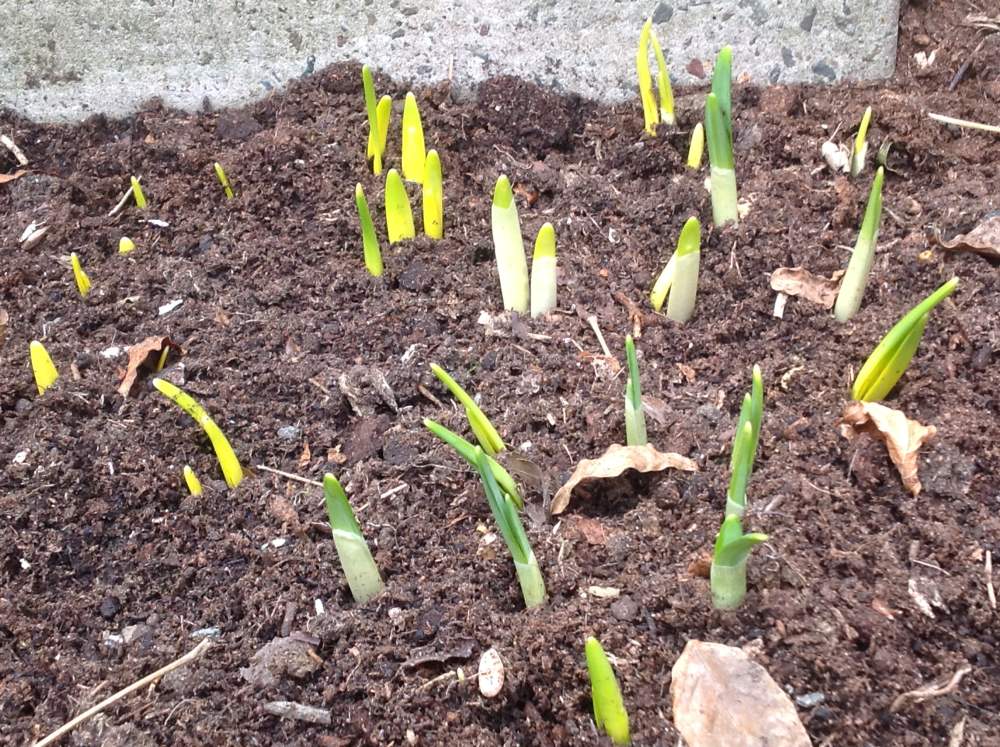 Already my pots of Daffodils are starting to show through the 150mm (6″) of compost on the plunge but they will remain where they are until at least the end of this month.
The Caley bulb lifting day is Saturday 9th February and once we lift the Caley bulbs I will start the weekly bulb Blog.
George