Will you spot the difference?
Having a large working glasshouse at Saughton Park is incredibly important for the Caley so there will be an increasing number of fundraising initiatives over the coming months.  Just one of these is Pam and Richard's open garden this weekend.
The Caley last visited the garden in 2012 and these two pictures were taken at that time.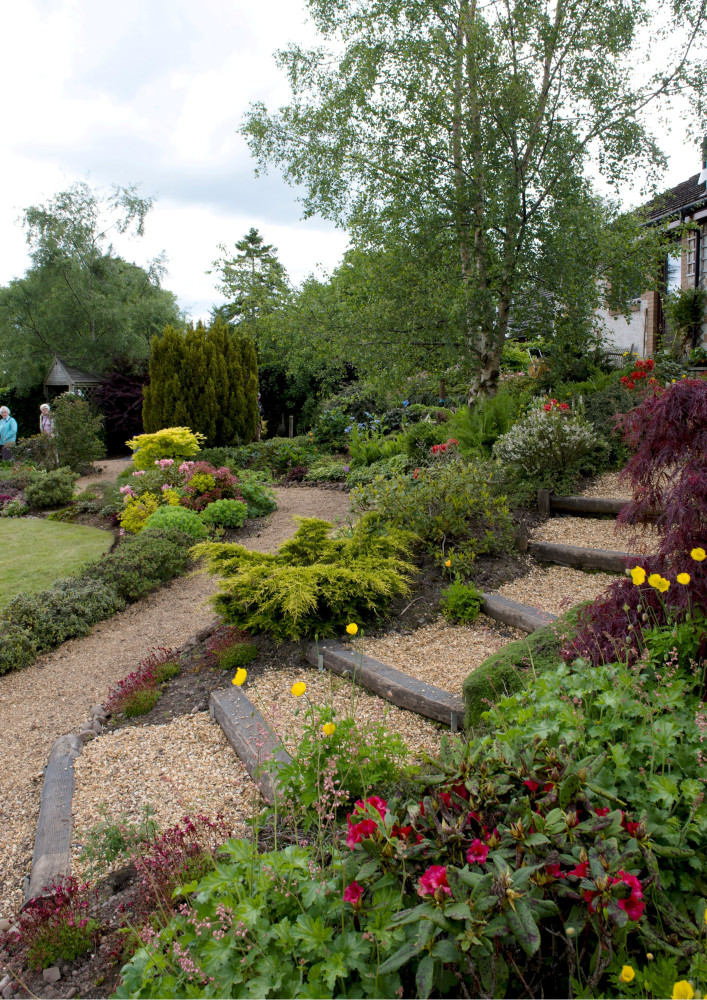 So if you are coming this weekend it will interesting to see if you can spot the difference.  Many of the features are still there but there are a lot of changes, and some of these changes are still in the making!
So come and spot the difference!
How to get there?
Halmyre Loan is just off the A701 heading south.  Turn left immediately after the village name-sign, Romanno Bridge and the 40mph sign.  (Look out for the Caley a-board sign.) It is about 30 minutes from Edinburgh.
Friday, Saturday and Sunday any time between 10 and 4.  There will be coffee, tea and cake available.  Rona from Quercus plants will be there on Saturday but there will be some plants available on all days.
Every single penny from the £5 entry and the money for refreshments will go towards the glasshouse fund.