A rainy day at the Allotment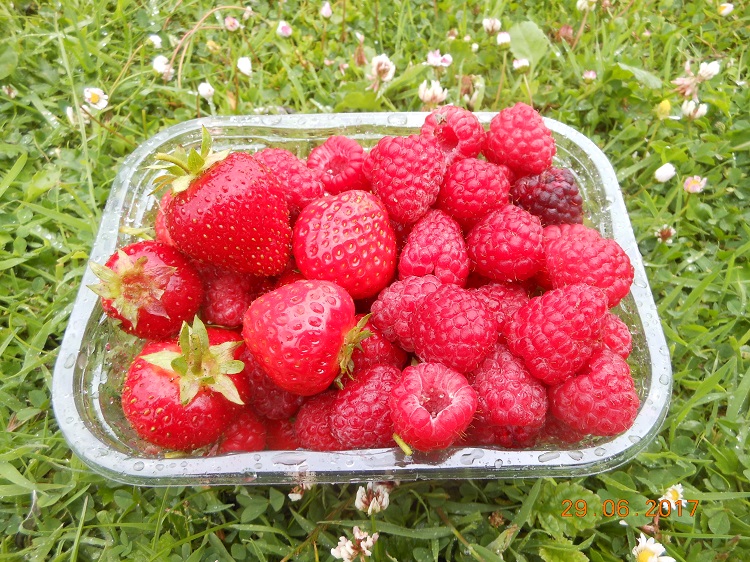 All the rain that the ground desperately need seemed to be falling last Thursday, but two brave souls ventured out to check that the netting over the fruit was secure and all was well, as indeed it was. We removed the tops of the broad beans to stop them being a habitat for black fly and were tempted to stay a pick a few strawberries and raspberries. Despite being new canes, the variety 'Glen Dee' has produced an excellent crop, all a good size. Because they were wet it was difficult to judge the flavour against our favourite, 'Glen Ample', but there will be plenty of fruit to come to give us the chance to compare.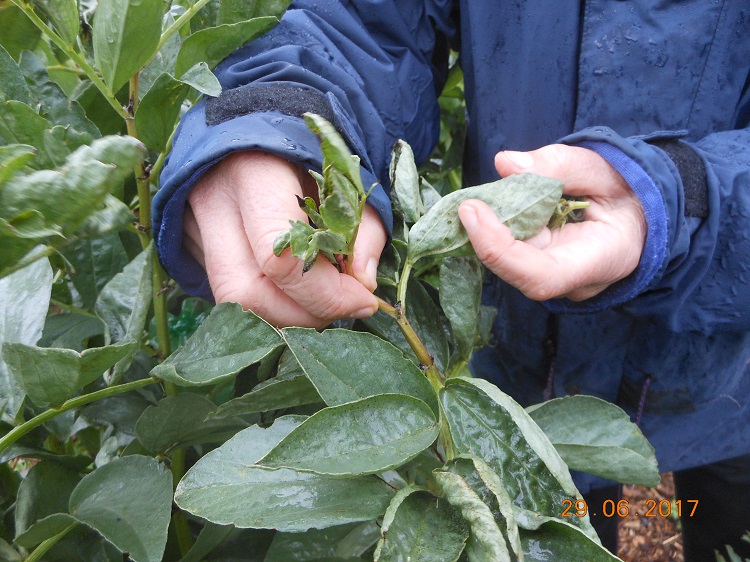 We picked pods from Tom's show peas and nipped out the tops to encourage side shoots to develop. There is plenty of rhubarb as well, so a good picking of that and some lettuces before we fled.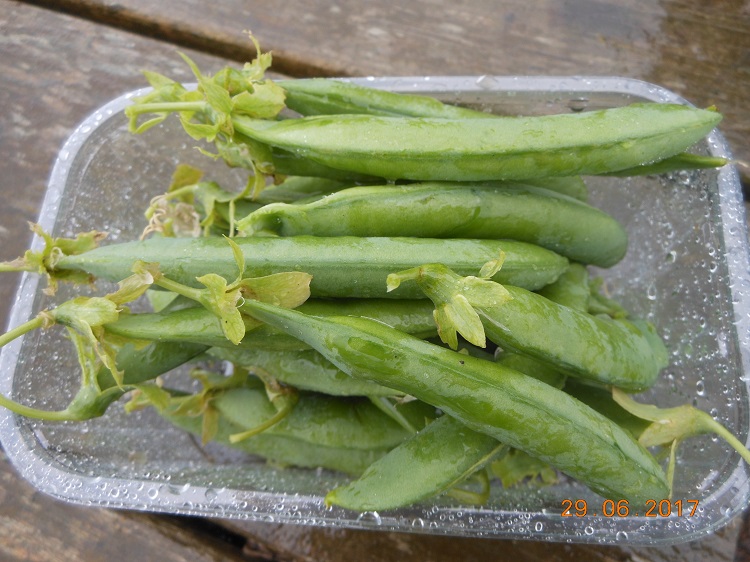 Jobs for next week; 
Weed the comfrey bed and compost area.
Clear the artichokes from the rhubarb.
Weeding.
Check netting is secure and well weighted down.
Harvesting.