Apple question time.
Today we feature a few of the questions raised by members about apples.
Question 1:  Is this friend or foe.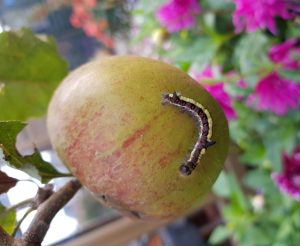 This is the caterpillar of a Grey Dagger Moth and breathe again,  it does not eat apples.
Question 2: Why are my apples cracked?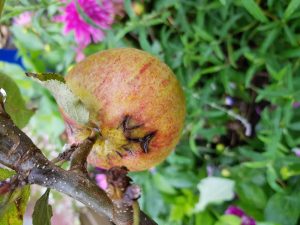 This type of cracking may be caused by irregular watering  (too much and too little!)
Question 3:  I have too many apples on my tree.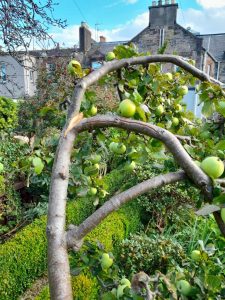 Be warned.  Remember to thin your apples or you will loose some branches!
Plus regular pruning helps to keep your tree in good shape.  You can find the winter and summer pruning guidance on the dints and tips section website or by following these links.
Question 4: Why can't I buy some of these apples in the shops?
Supermarkets look for a range of factors and standards that would make it difficult for many varieties to compete.  Why not read this short paper written by a Caley student member as part of apple week.