Catching up on the bulb bulbs workshop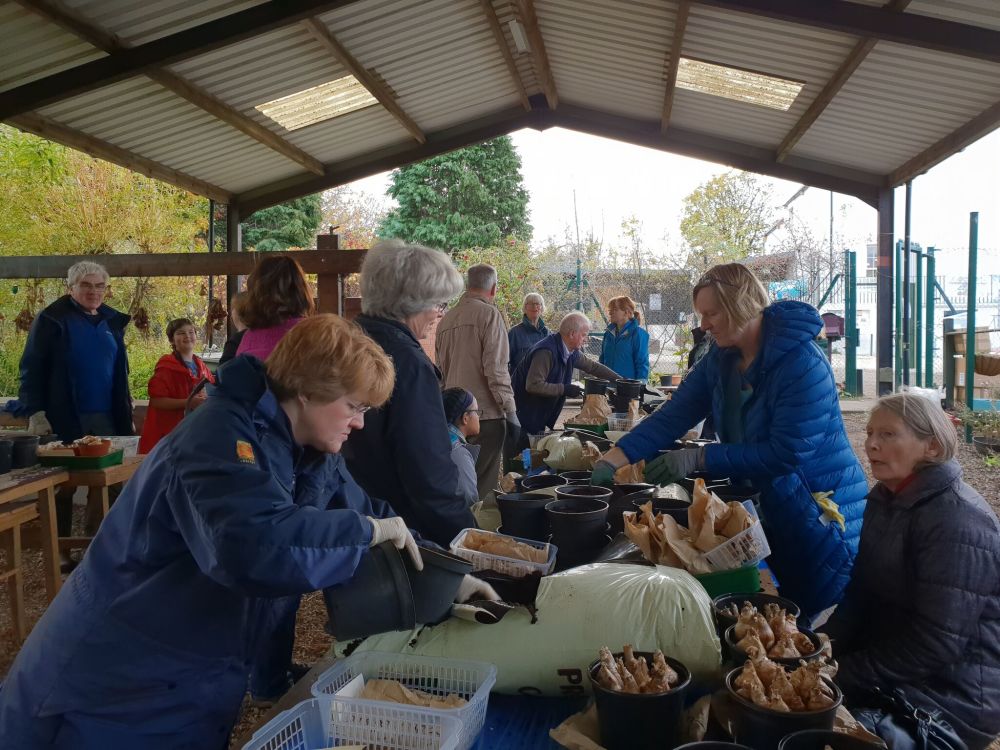 The Caley Bulb Workshop was held at the Bridgend Allotment site on Saturday 20th October and was weattended.
There were four different daffodils, 2 different tulips and two different Hyacinths this year and all will be featured once the bulb blogs start in February.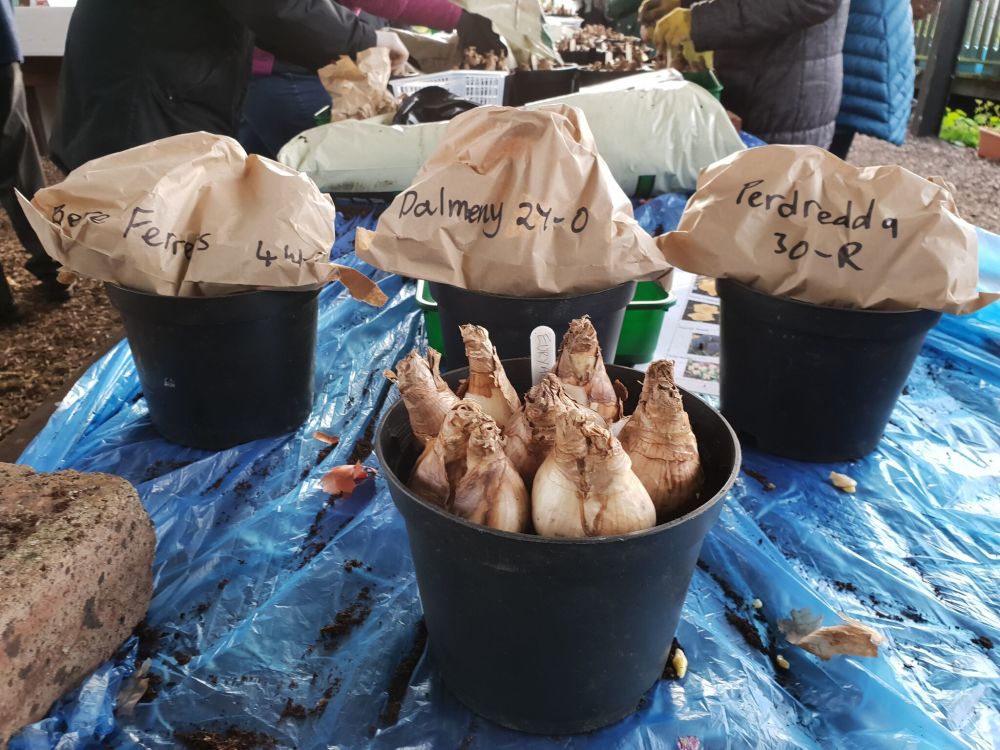 Two litre pots were selected and filled up to the inner rim with a bulb compost and slightly firmed.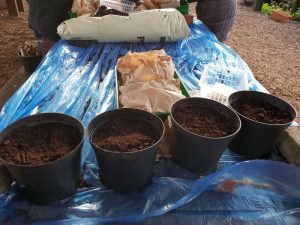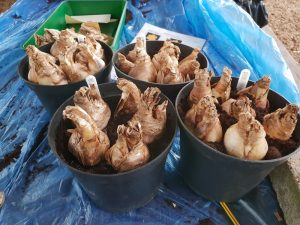 The bulbs were then placed on top of the compost giving them a slight twist as they were pressed into the surface.
The filled and planted pots were then transported to the plunge area.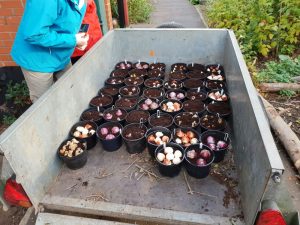 The pots were sprinkled with some shredded pine needles before the topsoil was added.
The layer of pine needles will act as a dividing line between the pot compost and the added topsoil. The pots will remain in the plunge throughout the winter during which time the bulbs will send out their roots and colonise the pot compost. The pots will be lifted out of the plunge in early February and the process of preparing them for the Caley Show will begin.