Student of the Year Award – Jamie Sinclair
Last Thursday, the presentation of one of our final awards for this year took place.  Caley Honorary Vice President Pam Whittle travelled to Branklyn Garden in Perth to present our Student of the Year Award to Jamie Sinclair.  Jamie is an apprentice with the National Trust for Scotland and is currently based at Branklyn where his horticultural knowledge is being nurtured by Jim Jermyn, property manager and head gardener of the site.  Jim also happens to be a Vice President of the Caley.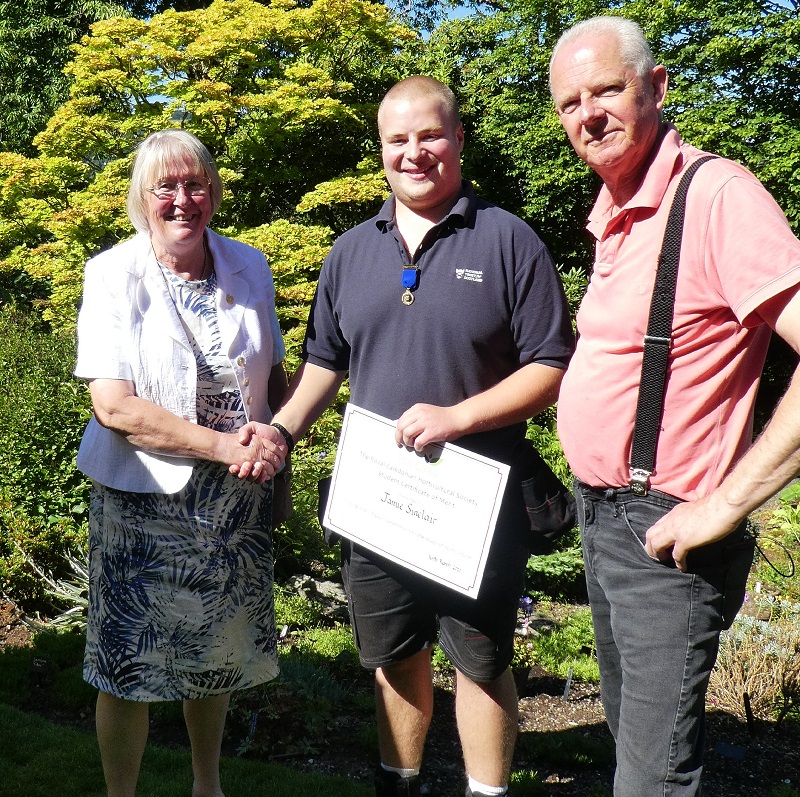 As well as a medal and certificate, Jamie was also presented with a book token to help him add to his horticultural library. Well done Jamie!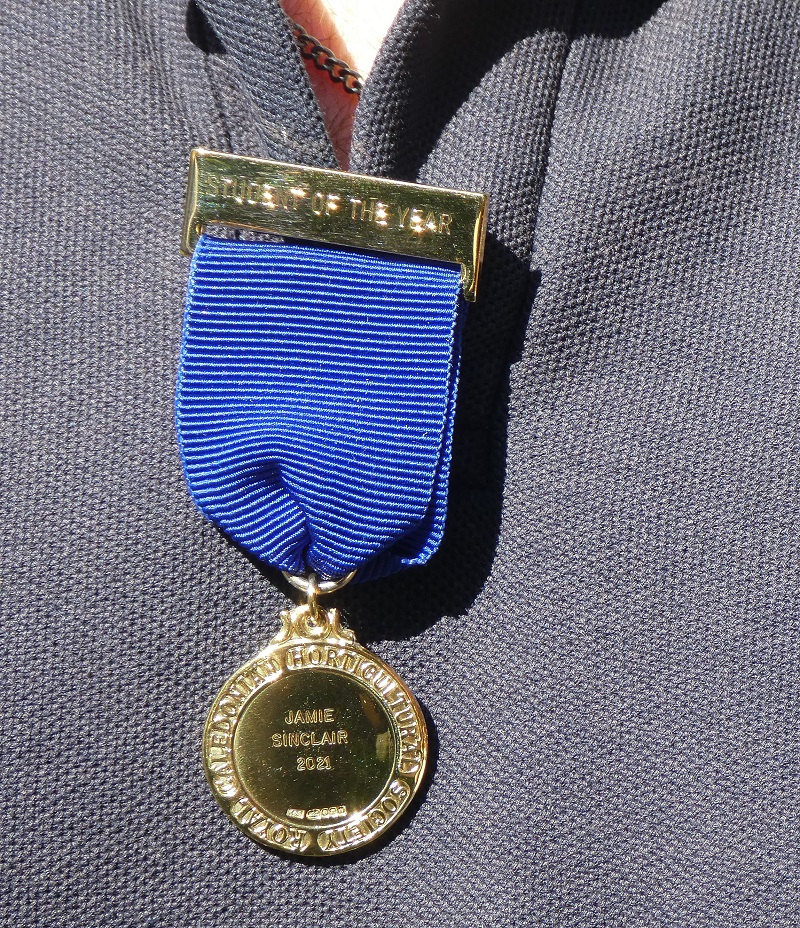 You can find out more about Jamie and all of our other award winners on the Awards page of our website.