Award Presentation – Dalkeith Guerrilla Gardeners
Caley President, Colin Ainsworth, made the trip to Dalkeith last Wednesday evening to (finally) present Dalkeith Guerrilla Gardeners with their Horticultural Groups Award.  It was awarded at our AGM & Award Ceremony back in March, but the group opted to wait until they could have a proper handover rather than having it posted to them.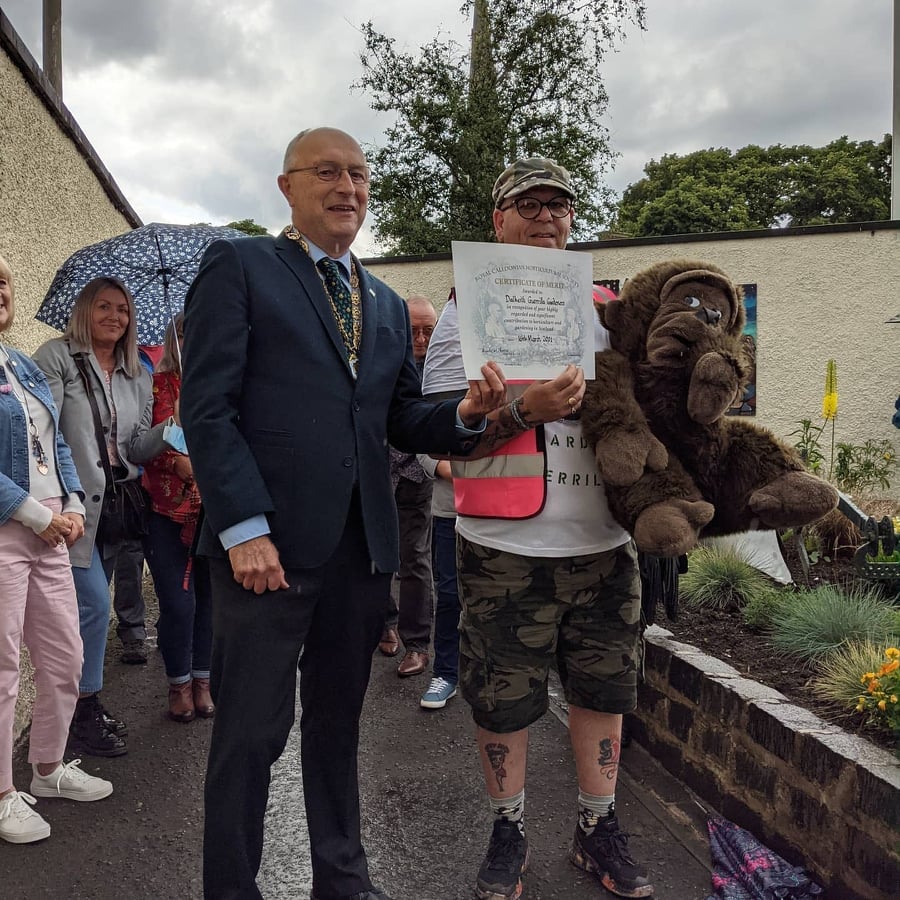 This was the second attempt at handing over this award.  Unfortunately, first time round Colin was involved in a car accident on the way to Dalkeith.  Luckily, things went much more smoothly this time round and a very enjoyable evening was had by all.  Colin was given the special honour of naming the group's mascot (a gorilla of course), which now goes by the name of Dolores!