The sun is shining so George checks on progress
In George's cold greenhouse the pots of his own bulbs have been given their first watering and are starting to put on growth and show flower buds.  Thise that are well advanced have been put out into the cold in a shaded area to hold them back
.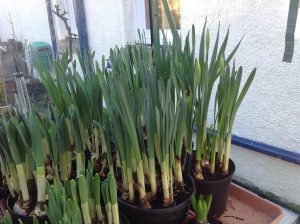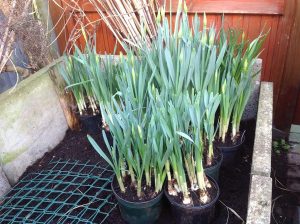 On one of his pots George has arranged a marker so that he can see just how much growth the leaves have put on in a week.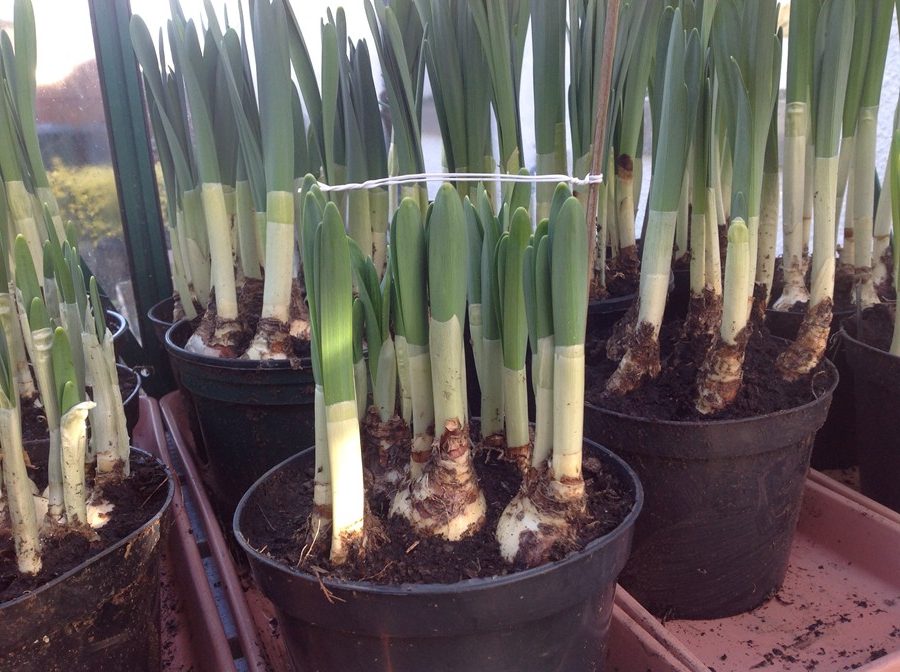 Meanwhile the Scamp Challenge bulbs are presenting good growth and starting to show flower buds.  (George will keep them in the glasshouse for now).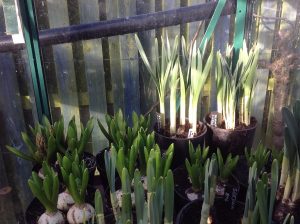 The pots from the Caley workshop are also greening up well but have not been given any water yet.  They will be kept dry for at least another week.  As you can see George has photographed the Caley bulbs against a graduated white board to monitor their growth, making it easier for other participants to check their own progress.