A little warmth and encouragement for the Spring Show pots
As promised yesterday George has moved his pots of Caley workshop bulbs indoors to hasten their growth after the recent cold spell.
None of the pots have been watered yet.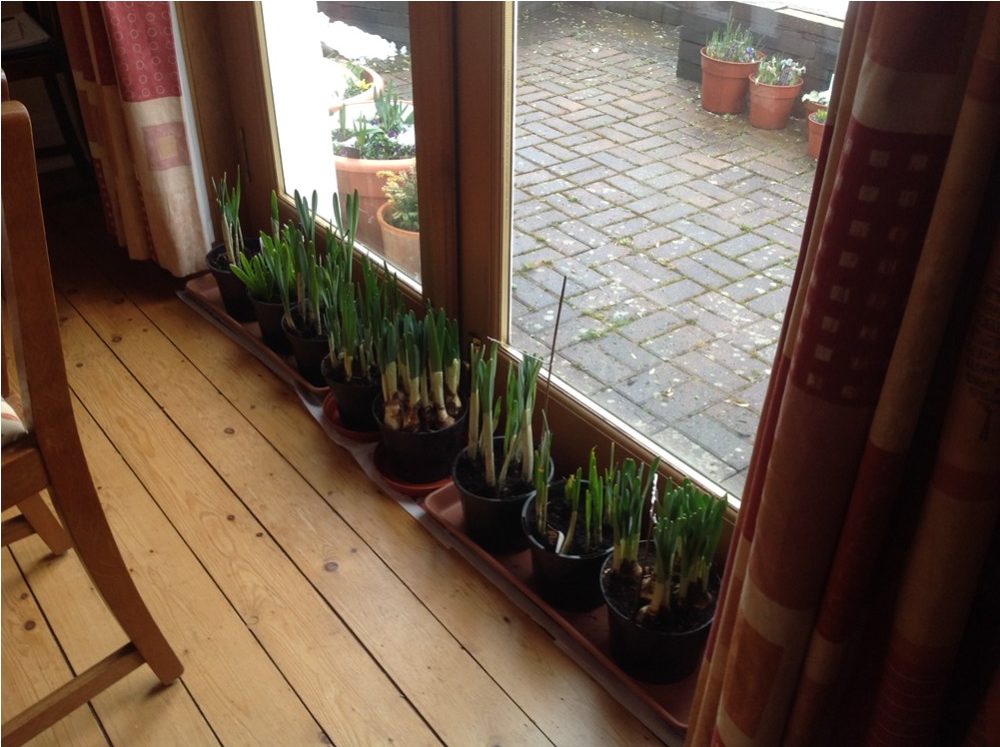 The pots are sitting next to the South facing window.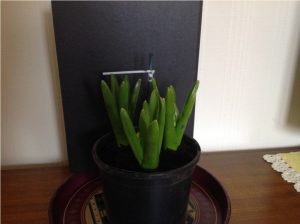 He has put a marker on the Hyacinths to gauge their growth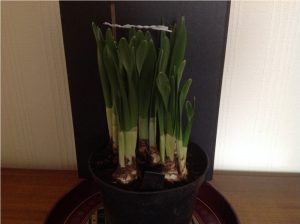 And has done the same with a pot of his own Daffodils.
Watch out for another update from George later in the week.