Four weeks to go….
It is to be hoped that the worst of the winter weather is behind us now. In some of my local gardens the first of the early daffodils and other spring bulbs are in bloom.
The pot of Tulip 'Haute Couture' has still to expand its main leaves but the pots of Hyacinths ' City of Haarlem' and ' Miss Saigon' are well advanced with the flowers on both starting to show good colour.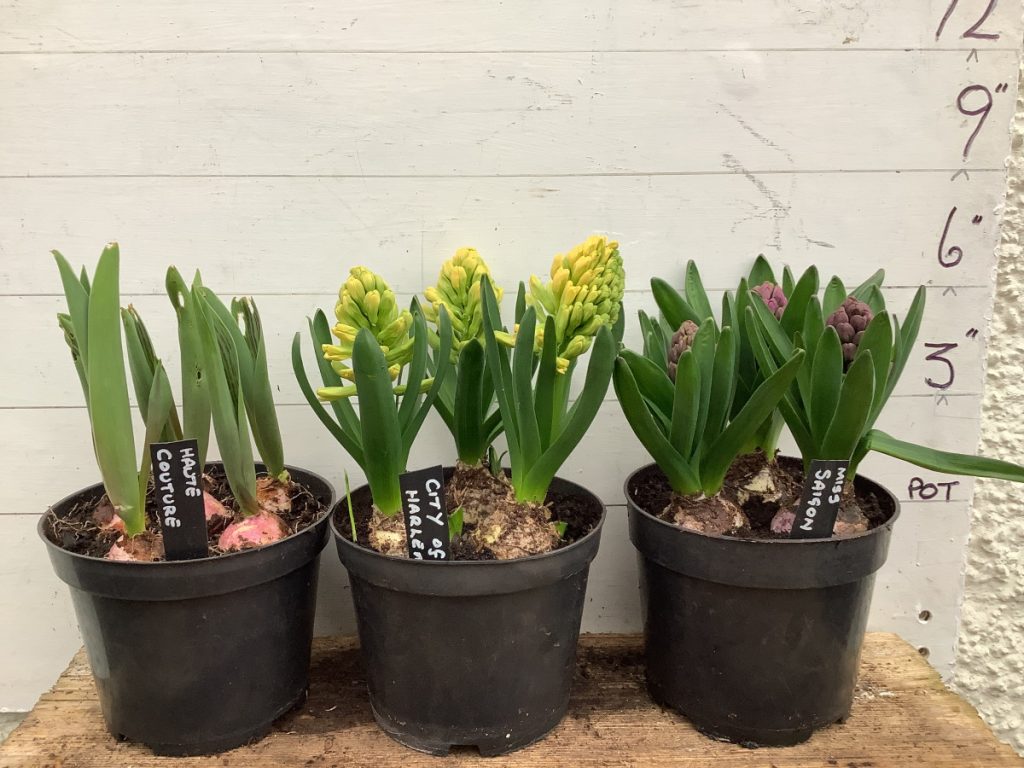 There is also good flower development on the pots of ' Easterbrook Sunrise', 'Cameo Frills' and 'Jersey Roundabout' with many of the buds showing well within the foliage.
The pots of 'Lancaster ' and 'Foxfire' are not as well advanced as I would like at this stage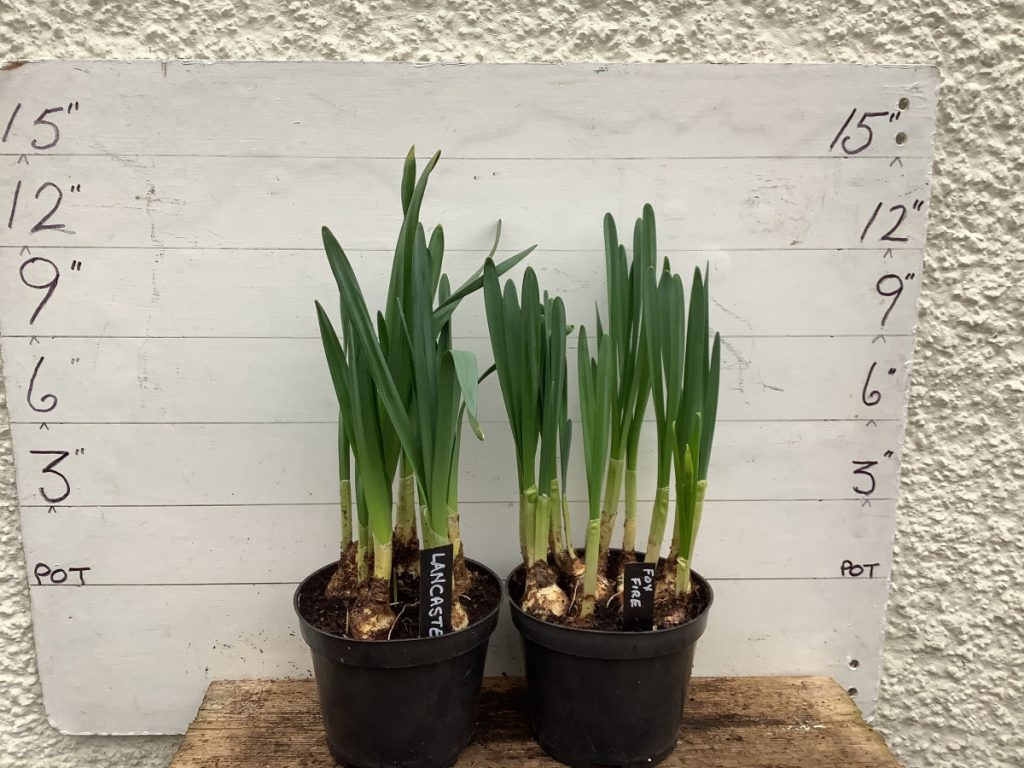 So today (Thursday), I moved them into the warmth of the living room and the south facing window to give them a bit of a boost. They will stay inside for two – three days then they will go back to the cold glasshouse.
I have done the same with the two pots of the Scamp Challenge bulbs.  They are inside and sitting next to the south facing window.
If you bring pots into the heat of your home, keep an eye on their growth.  Don't force them so much that the flower stalks get too tall and weak.
Feed and water your pots regularly especially when the weather is bright and sunny.
Just over four weeks to go until the show.
Stay safe, keep smiling if you have any questions please get in touch
George