Just over three weeks to go….
The weather continues to be mild but as always at this time of year we can expect the occasional gale or stiff breeze to set the daffodils ' fluttering and dancing' . Should a wind be forecast think about moving your pots of daffs into a sheltered spot. They are of course hardy plants but I find that the flowers have a nasty habit of finding hard surfaces on which to bruise themselves. The pots of Hyacinths are well into flower now and nearly all the pips on the flower spikes have opened. They may need to be put into a shaded corner soon to hold them back a bit.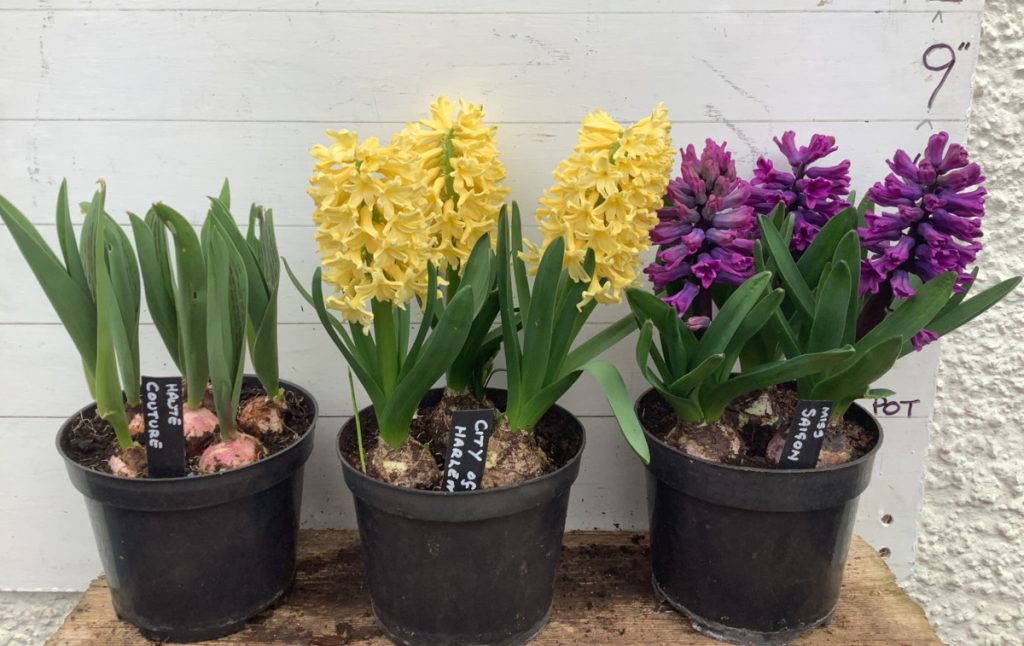 Meanwhile the pot of 'Haute Couture' tulip has still to show flower buds and may need to be brought into the warm to speed up its development.
The pots of the daffodils, 'Easterbrook Sunrise', 'Cameo Frills' and 'Jersey Roundabout' are all presenting their flower buds well and starting to show the occasional hints of colour. I will keep them well watered and fed over the next week.
The pots of 'Lancaster' and 'Fox Fire' which were brought into the warm last week are now back in the cold glasshouse. Three days in the warm kicked them into a growth spurt and the flower buds are now showing well.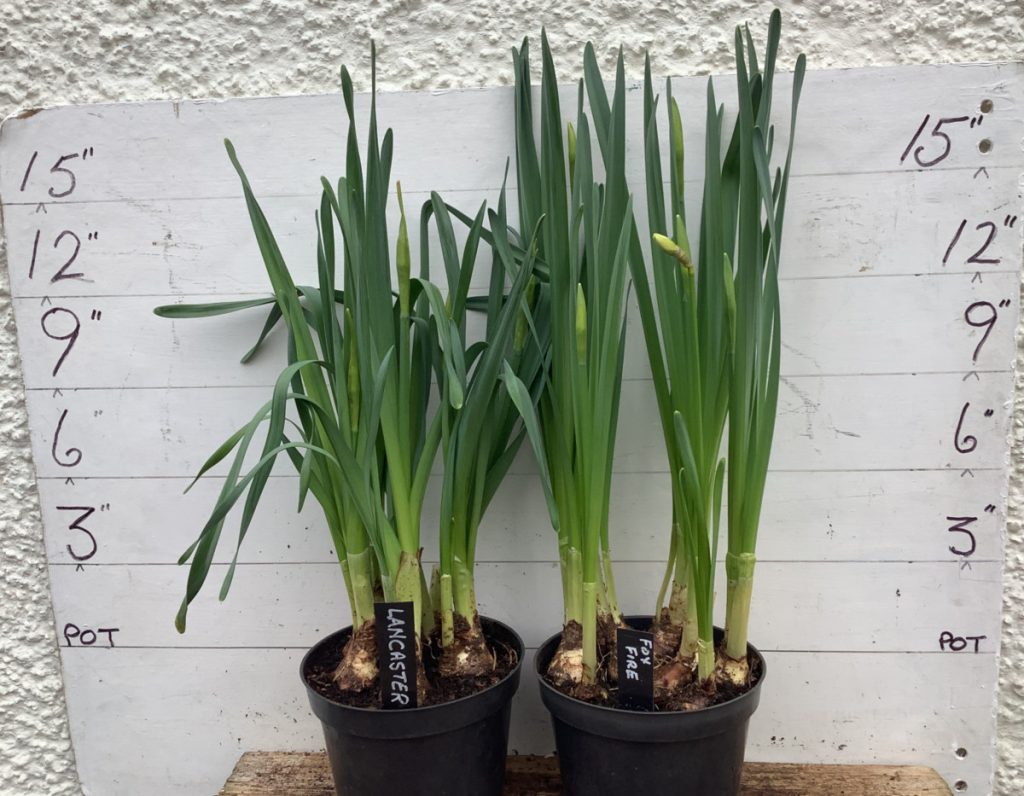 The two pots of the Scamp Challenge also responded well to their period in the warm and have been moved back out into the cold glasshouse because their flower buds are now well developed.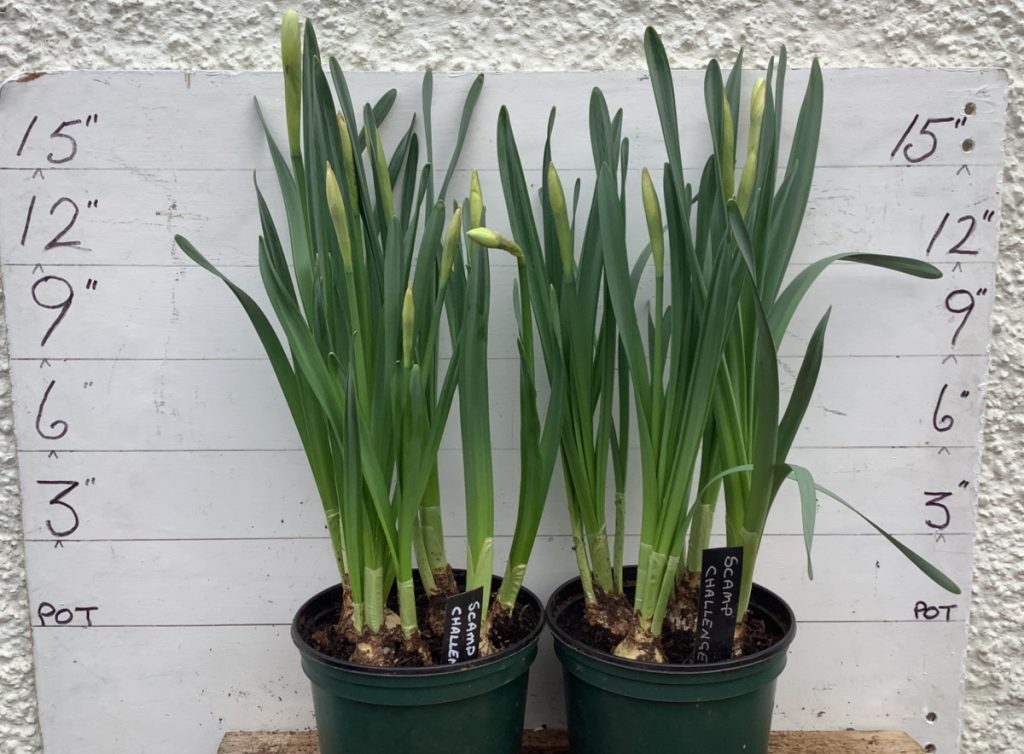 All the pots will continue to be fed and watered over the next week and with only just over three weeks until it is Showtime, the balance between forcing into flower and holding back has to be achieved in order to get the pots and flowers looking their best.
Happy pottering
Stay safe
George