Spring in full flow at Redcroft
It is sad that our May opening which was to have raised funds for the greenhouse at Saughton has been cancelled, but I am certainly feeling more relaxed than usual.
Meanwhile in the garden we can forget the virus and the lockdown which preoccupy us so obsessively. Recently we have had quite a few days of bright sunshine and a drying, chilly wind. The water logging of the winter is quite forgotten and the garden is now dry. The greens of Spring have been sparkling in the sunshine and the garden is coming to its best period.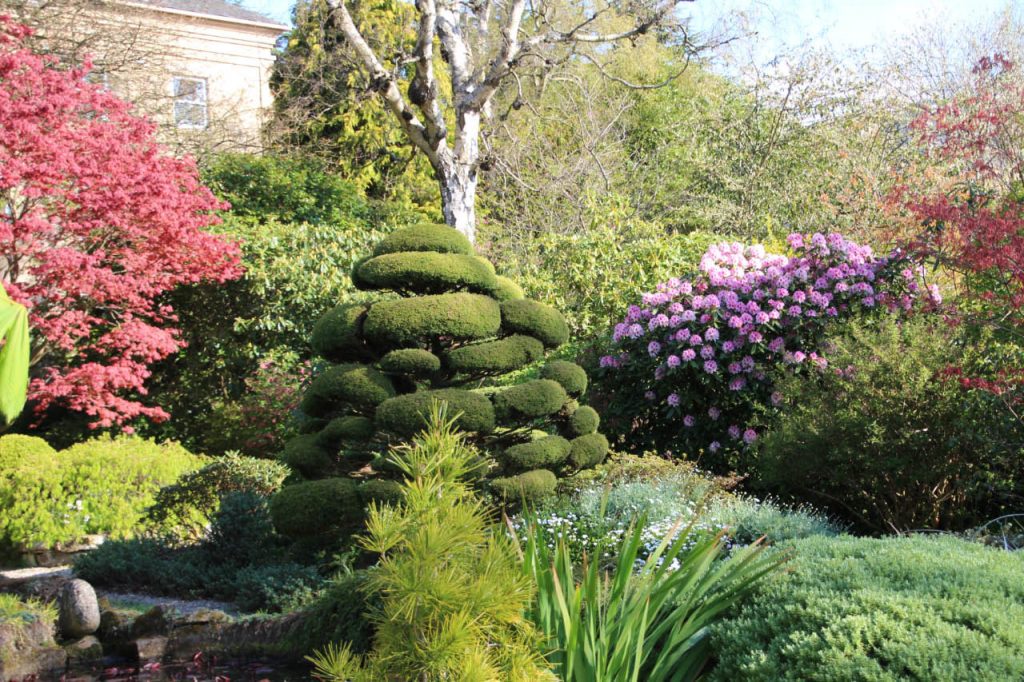 This view across the rockery shows the cloud pruned conifer, untrimmed as yet this year, and pink Rhododendron Prince Camille de Rohan as well as the early stages of a red Acer palmatum coming into leaf.
Perennial honesty, Lunaria rediviva, was initially confined to one area but it has seeded itself in many places and quite quickly forms substantial clumps like this one in the old frames beside the greenhouse. It is an excellent plant, flowers early and never blinks an eyelid at the strongest wind. In autumn it has beautiful seeds like the annual honesty, only they are elegantly oval shaped.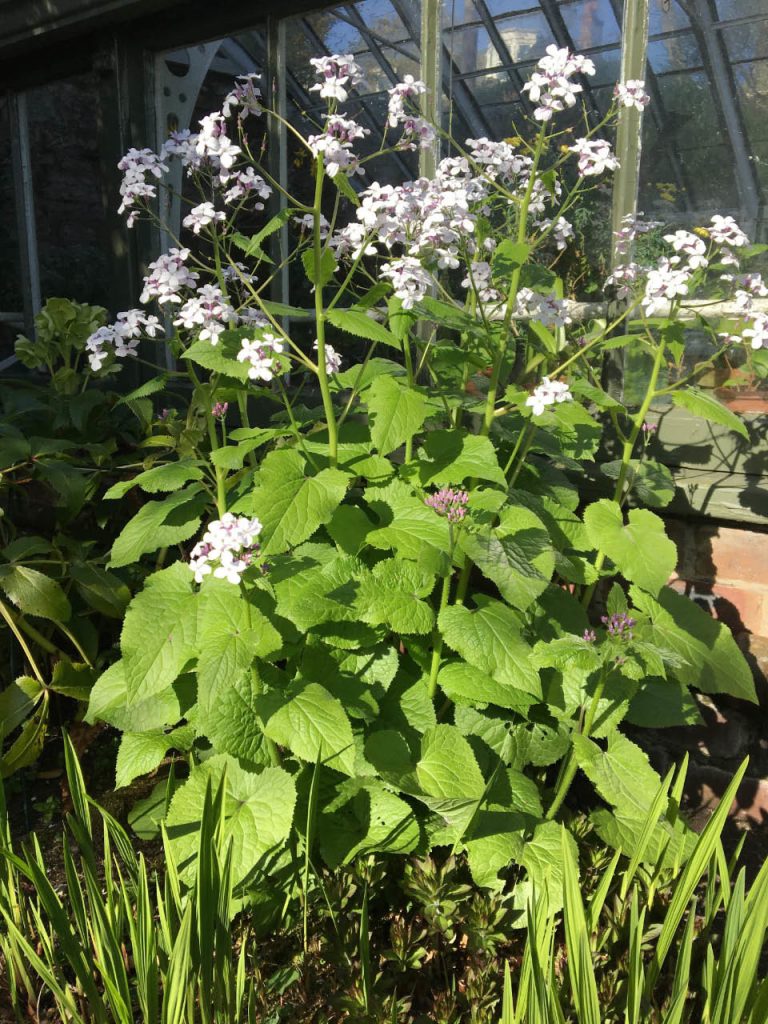 In contrast this white dicentra, Dicentra spectabilis alba, is reluctant to form a clump and the four plants I have remain very much individuals. And they need support or the flowers drag along the ground. These defects though are outweighed by the charm of the heart shaped white flowers.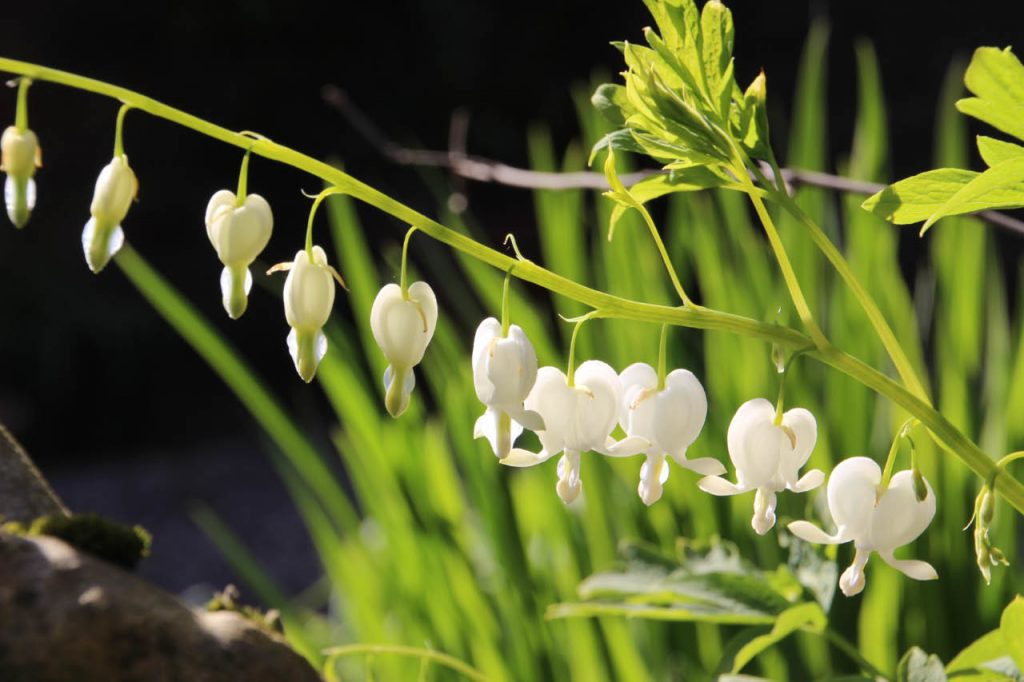 These two Cardiocrinums spell hope for the summer.Giant lilies take a number of years to flower but when they shoot up like this there is a good chance they will flower that year. I saw them growing wild in Bhutan and realise they are moisture lovers, and not really suited to gravel underneath a huge cherry tree as here, but this is a good spot for seeing their spectacular display and smelling their lovely scent.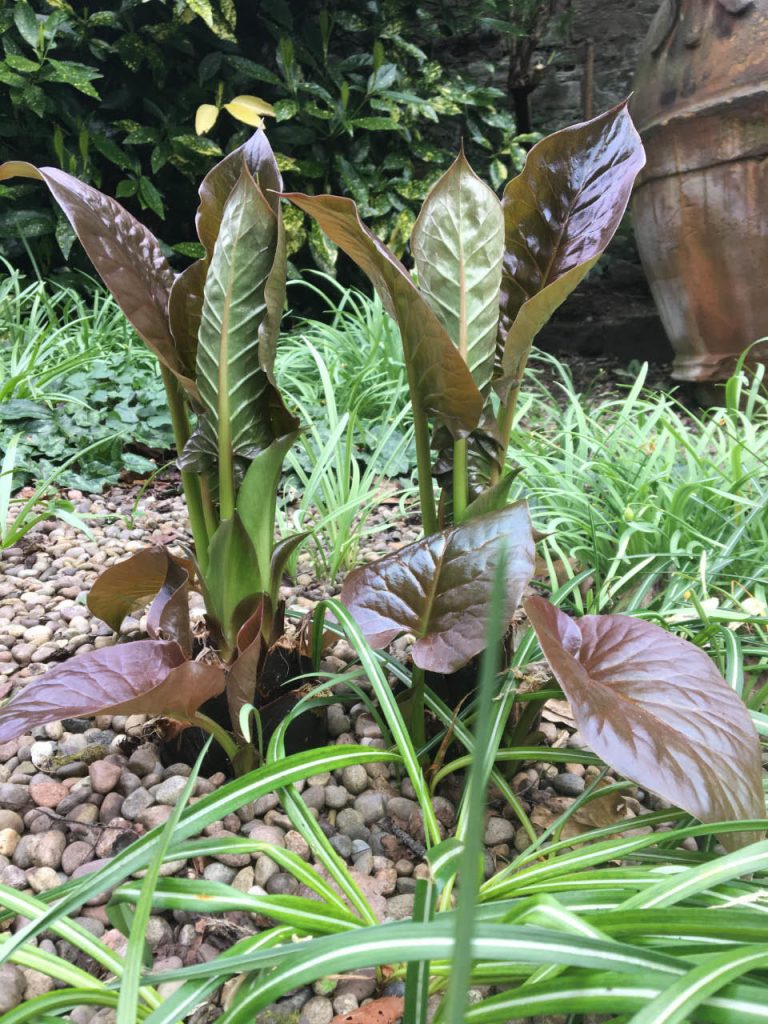 The buds of this Rhododendron campanulatum are pink and like all of us they become white as they age. I bought it at the Botanics auction in 1994 and it is my favourite of the rhodies here.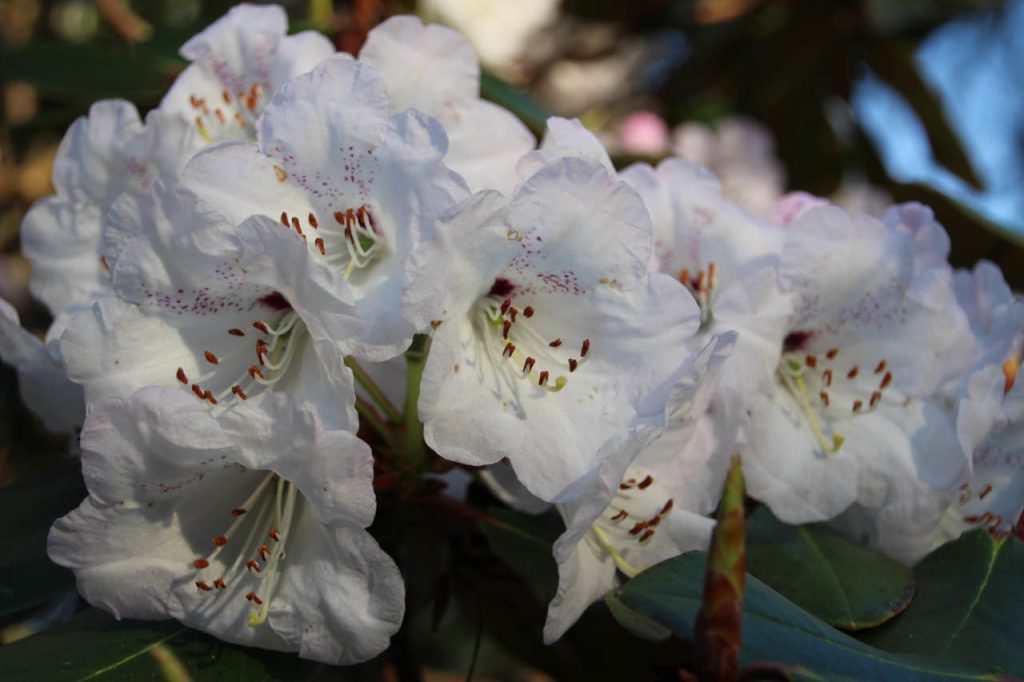 Every year I look anxiously at the die back, but perhaps that is part of its life cycle, and shedding the odd branch is not a problem for it, as it nearly always produces a good crop of flowers.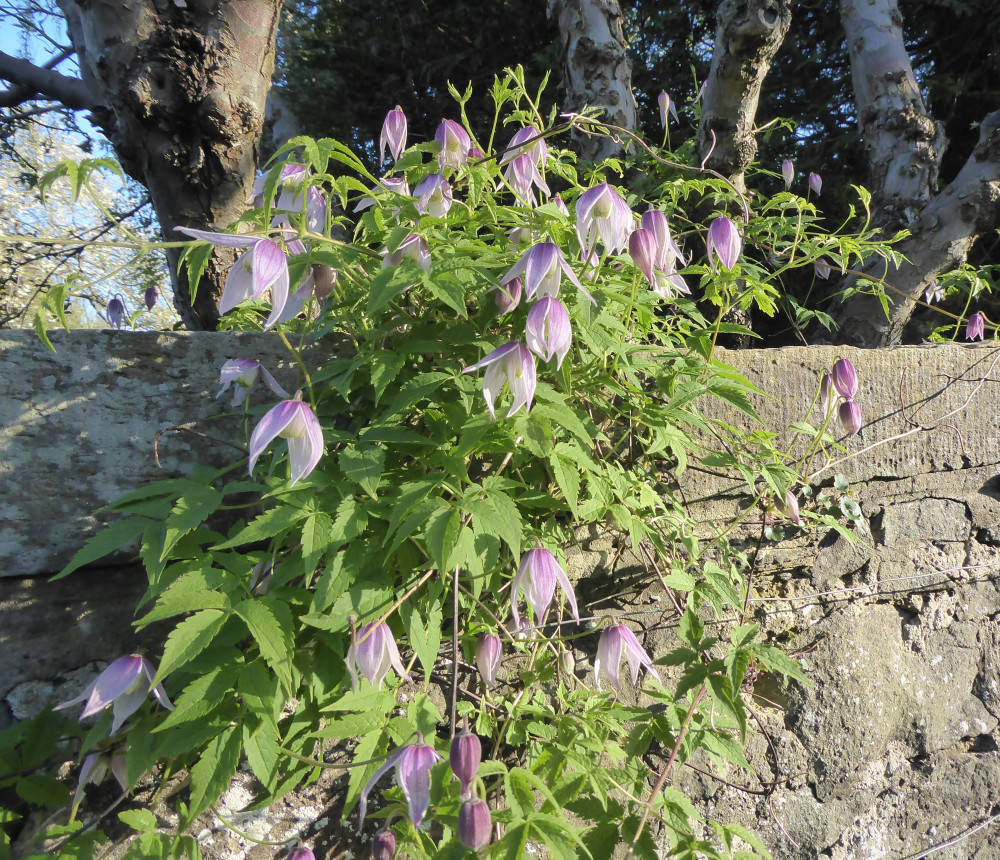 The alpine clematises which flower at this time of year are easy to grow and seem to be unaffected by wilt. Most of them are blue but this pale pink one, 'Willy', which I bought from Binny Plants, has got going after several years and arranges itself very prettily over the yard wall.
Anna Buxton April 2020
All photos taken recently at Redcroft