Primula Auricula season continues
Some of the early blooms in the first blog were grown with a little shelter, but they can be grown outside.  This is how Sarah grows them in Edinburgh.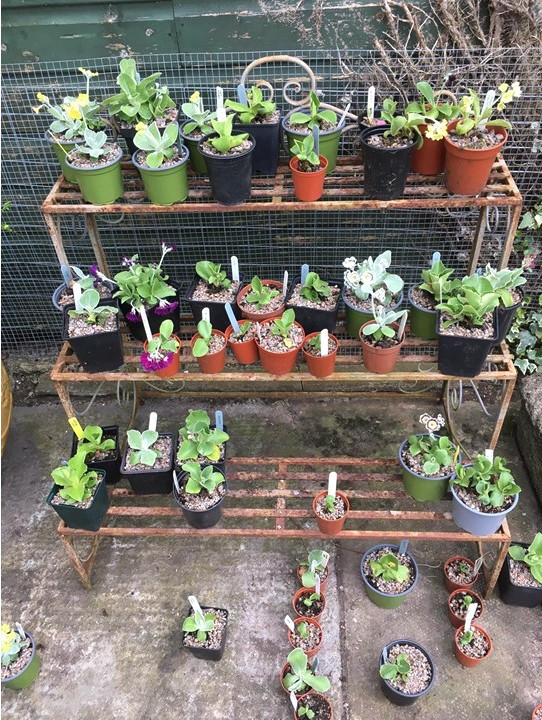 Colin has them in a cold frame and Pam overwinters them in the cold glasshouse and outside the rest of the time.
The range and style of bloom is so wide ranging it would be difficult not to find one you like.  Here are a few more that have come into flower.