Update from George after the storms…
The weather has not been kind to us in the past ten days. Storms Ciara and Dennis have delivered bucketloads of rain and some severe gales. Because many pots of my bulbs were well advanced I put them outside in the hope that their growth would be slowed down. I am not sure that they have been held back.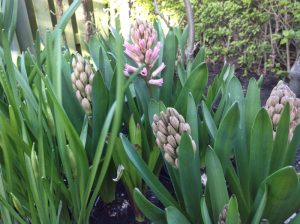 The pots of Hyacinths are very variable, the pink ones are now showing colour with the individual flower pips easing themselves off the main stems. The white and blue varieties are not so advanced and should be easier to keep back for the show.
pic
Many of the pots of Daffodils are starting to put up their flower spikes and it may be possible to hold some of them back. They have only been given a little water since they came out the plunge in late January.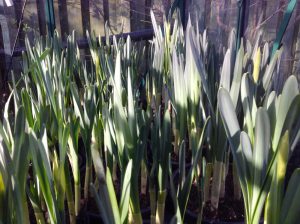 However there are some of the early varieties starting to show flower colour and will be well past their best come the Caley Show.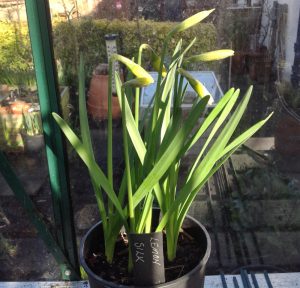 Meanwhile one of my varieties is showing some odd leaf symptoms which I think are the signs of a virus attack. When the leaves are viewed backlit by the sun they display a streaking that is not typical for a normal healthy leaf. It must have arrived in infected bulbs. They will be kept in quarantine meantime.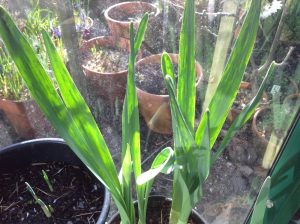 My Caley bulbs are still at Saughton but I hope to collect them today (Wednesday) if all goes well.
Nothing is easy this year
Keep smiling
More next week
George