Spring has sprung at the Allotment
The vernal equinox was on Wednesday and spring is definitely happening on the allotment with an abundance of daffodils and hyacinths, the flowers out on the honeyberry and the fruit buds expanding by the day.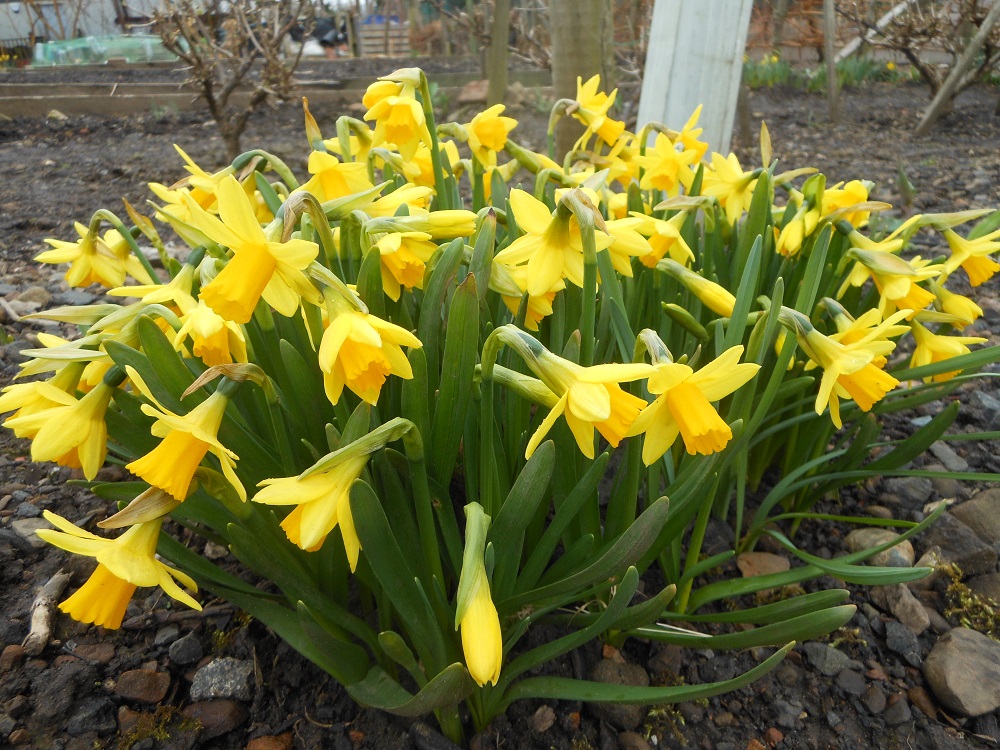 Next week we shall plant out the onions and shallots so today was spent clearing the new bed and digging in manure.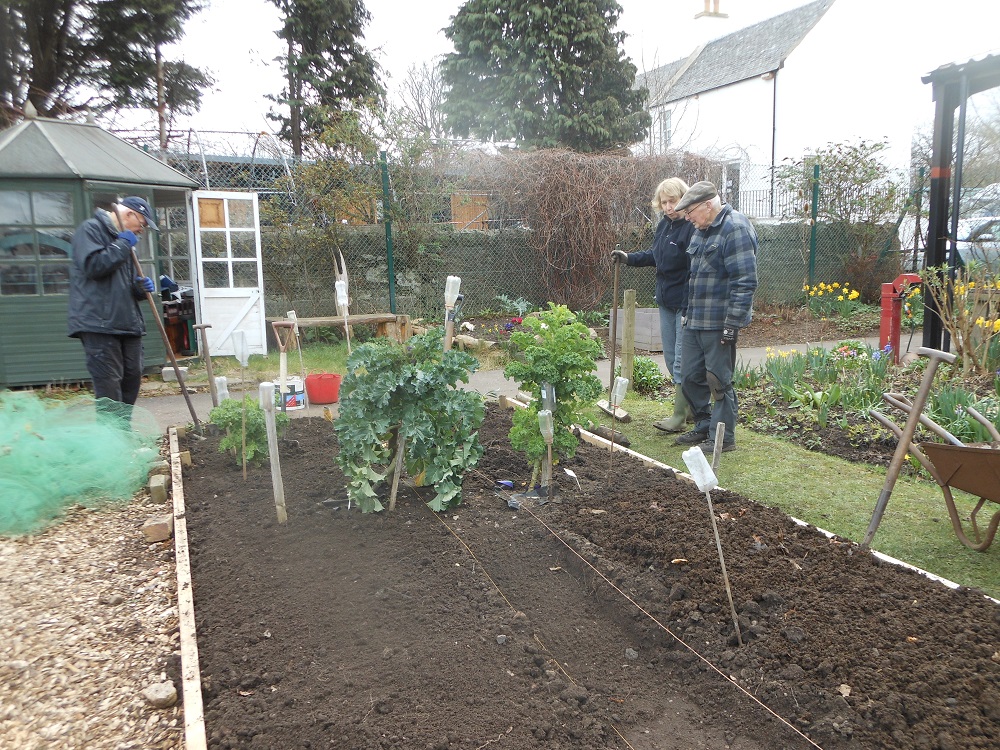 We put fleece over the strawberries to help bring them on and next week shall put down black plastic sheeting on the potato bed to warm up the soil. And, whilst we have the time, we did a good weeding round the 'wild' perimeter of the plot.
Still cutting kale, broccoli, chard and down now to the last few leeks and the pak choi is almost ready for picking
Jobs for next week
Plant out onions and shallots
Prepare seed bed for winter brassicas
Sieve soil for sowing of carrots
Black plastic on potato bed
Don't forget The Caley Spring Bulb Show this weekend, 30th & 31st March, 12 – 5pm at Saughton Park, Edinburgh.  If you have some daffodils growing in your garden, why not enter them for the show? Full details of the show and how to enter can be found here.
If you don't have anything to enter, come along for an afternoon out.  Entry is free to mark the first show in our new home at Saughton Park.  We look forward to seeing you there.